Tin poisoning kills one person in Vietnam
Khanh Minh
Thursday |

08/13/2020 17:52
---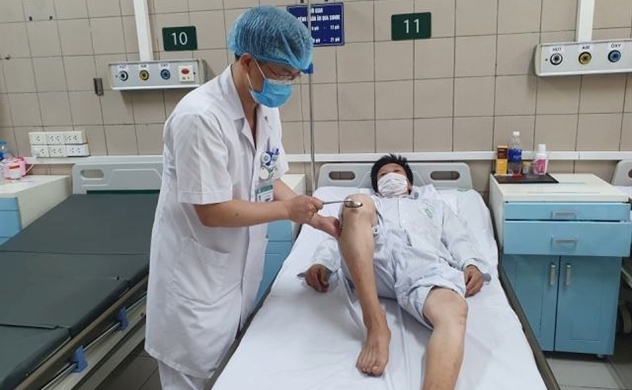 Photo: suckhoedoisong.vn
Vietnamese health officials have confirmed seven workers suffering tin poisoning, including one death. All worked for a factory in Hai Duong province.
The first seven patients of acute tin poisoning in Vietnam were brought to Bach Mai Hospital in Hanoi. All had a 40-fold higher than permitted tin level in blood, said Doctor Nguyen Trung Nguyen, Director of the Poison Control Center under the hospital.
The remaining 6 patients are seriously poisoned. The patients are workers at the plastic recycling division of a curtain manufacturing company in Thanh Mien, Hai Duong province. They were healthy before starting work at the company.
The workers had mental disorder, memory loss, confusion, agitation, microscopic abnormalities after one month of working at the plant. One person worked only five day and found the symptoms.
Under the support from the Institute of Chemistry under the Vietnam Academy of Science and Technology, the patient was tested for tin metal. One of the patient had tin level in blood at more than 200 micograms per liter, 40 times more than the threshold.
There is no treatment regimen for tin poisoning in the world and in Vietnam. Therefore, treatment is difficult, doctors have to treat and follow closely to evaluate and adjust to limit the risk of brain damage.
Tin poisoning is a new environmental occupational health problem in Vietnam and affects workers. In Vietnam, this is probably the first case in the country to be discovered. In the world, a few cases were reported.
Same category news
NYT | Chau Doan, Livia Albeck-Ripka