Thailand moves to reduce pork exports to Vietnam
VOV
Wednesday |

07/29/2020 21:38
---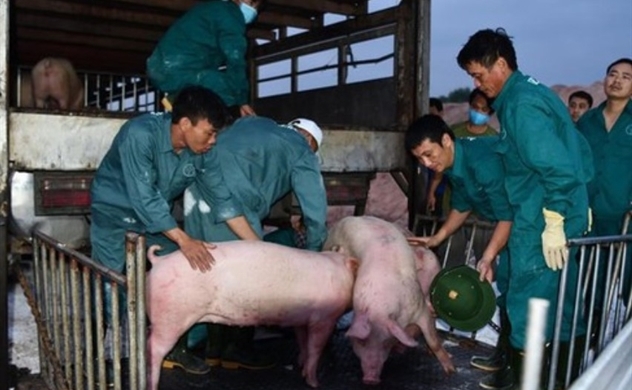 Photo: VOV
The Ministry of Commerce of Thailand has initiated plans to reduce pork exports to regional countries, including Vietnam, following an escalation in terms of domestic pork prices.
According to information released by the Vietnamese Trade Office in Thailand and the Ministry of Industry and Trade, outbreaks of African swine fever in China and neighbouring countries has led to the demand for pork increasing throughout the region in recent times.
In line with these fluctuations, the Ministry of Commerce of Thailand said it would move to reduce pork exports in an attempt to make up for a shortage of supplies, coupled with rising prices in the domestic market, while simultaneously cutting down on intermediate costs in an effort to reduce pork prices.
Wiwat Pongwiwatchai, vice president of the Swine Raisers Association of Thailand, said live hogs are to be sold at THB130 per kilo in line with the association's support scheme as a means of minimising the impact of the novel coronavirus, with new prices implemented from July 21 to August 7.
The association will also be co-ordinating plans alongside the Ministry of Commerce of Thailand in order to set the price of live hogs at THB80 per kilo, meaning that the retail price will not exceed THB160 per kilo when it reaches consumers.
This comes after the Ministry of Industry and Trade issued a decision to set up an inspection team aimed at supervising and assessing the current situation regarding the entire animal husbandry chain, including businesses and individuals that have been involved in different stages of the animal husbandry chain.
According to the latest report released by the Department of Livestock Husbandry, since the Ministry of Agriculture and Rural Development allowed businesses to import live pigs from Thailand as of June 12, the price of live hogs within the local market has experienced a downward trend, hovering around VND88,000 and VND90,000 per kilo.
Despite these efforts, many residents feel that this price remains too high compared to last year's figures and still exceeds the government's request.
Source: VOV
Latest news