Foreign exchange reserve to climb back to $100B this year: analysts
Quynh Trang
Monday |

01/16/2023 10:26
---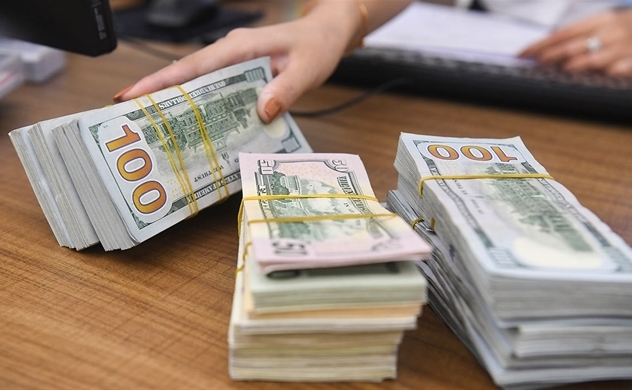 An employee counts U.S. banknotes at a bank in Hanoi. Photo by VnExpress/Giang Huy
Analysts expect the central bank to bring Vietnam's foreign exchange reserve back to the $100 billion this year after selling the U.S. dollar in the last few months to contain its surge.
VnDirect analysts said in a recent report that Vietnam would bring its foreign exchange reserve to $102 billion by the end of this year from the current $90 billion.
This means by the end of the year the country's reserve will be equivalent to 3.3 months of imports, which will meet the minimum recommendation of the International Monetary Fund.
VnDirect also expects Vietnam's trade surplus to reach a record $13.4 billion this year, up $1 billion from last year.
The U.S. dollar surged against the dong in the middle of last year by around 10% before cooling down to around 3% in December.
The surge forced the SBV to sell around 20% of its foreign exchange reserve, bringing it down to below 3 months of imports.
Since the middle of last month the SBV has started to buy the dollar again after selling it for three months.
Lender Standard Chartered also said that improving the foreign exchange reserve could be the main priority of the central bank this year.
The USD/VND exchange rate could reach $1 = VND23,400 by the end of this year and VND23,000 by 2024, it added. The rate now is VND23,610 at Vietcombank.
Source: VnExpress
Same category news