Agricultural sector gains $4.5bln trade surplus in 1H despite pandemic
Xuan Thinh
Monday |

06/29/2020 13:36
---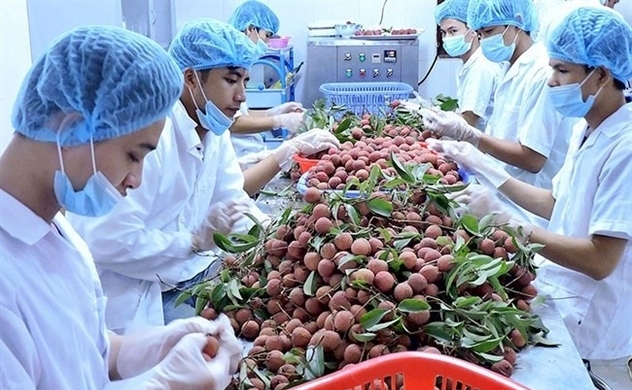 Vietnam's agricultural sector is expected to achieve an export turnover $41 billion this year. Photo: tapchitaichinh.vn
Vietnam's agricultural sector reported a trade surplus of about $4.5 billion in the first six months of this year despite the COVID-19 pandemic, Ministry of Agriculture and Rural Development said.
The trade surplus increased by $339 million compared to the same period last year.
In the reported period, the total export value of agricultural, forestry and fishery products fell 3.4% to $18.8 billion.
The export turnover of agriculture, forestry and fishery products has slowed down due to the lower export prices of key agricultural products and export to China market has dropped.
Exports of main agricultural products were estimated at $8.94 billion, down 2.7%; livestock products at $190 million, down 19.4%; fishery at 3.56 billion, down 8.6%.
Some products maintained the growth momentum including coffee with $1.6 billion, up 1.2%, rice with $1.7 billion, up 17.9%, vegetables with $384 million, up 19.5%.
However, if the market situation is going well, the sector is expected to achieve an export turnover $41 billion this year, said Deputy Minister of Agriculture and Rural Development Ha Cong Tuan.
► Vietnam's six-month vegetable, fruit exports drop 14.5% to $1.5 billion
► Vietnam posts 1.81 percent GDP growth in six months, ten-year low