18th coronavirus patient dies in Vietnam
VOV
Thursday |

08/13/2020 09:44
---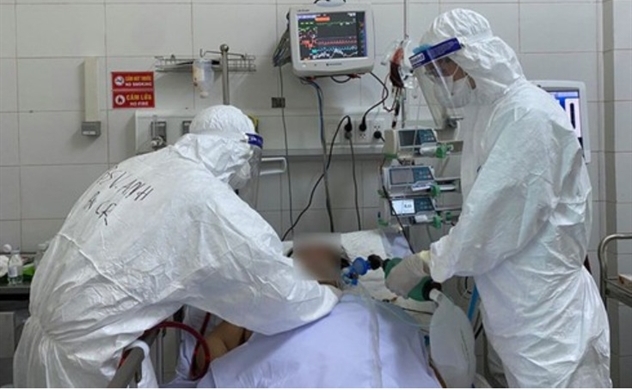 Illustrative. Photo: VOV
The Ministry of Health announced on August 13 morning another coronavirus patient has died in Vietnam, bringing the country's death toll caused by the disease to 18.
The female patient, 52, who lives in Da Nang city, the epicenter of the current coronavirus outbreak, suffered from end stage chronic renal failure, hypertension, and diabetes (Type II).
She received treatment at the Department of Endocrinology, Da Nang Hospital, from July 15 to July 31, and tested positive for the SARS-CoV-2 virus
She was transferred to Da Nang Lung Hospital on July 31, suffering from severe pneumonia alongside end-stage chronic renal failure, hypertension, and diabetes (type II).
The patient returned to Da Nang Hospital the following day, displaying respiratory failure and shortness of breath.
Three days later, the patient was transferred to Hoa Vang Medical Center for continued treatment, where she fell into a coma with a high temperature. She died on August 12.
This is the 18th coronavirus fatality in Vietnam. All 18 fatalities have been registered since the outbreak recurred in Da Nang City late July. 
Most of the deaths were elderly people who had contracted serious diseases such as end-stage chronic kidney failure, end-stage blood cancer, coronary syndrome, acute respiratory failure, polyarthritis, hypertension, diabetes (Type II), and pneumonia. 
Source: VOV
Same category news
NYT | Chau Doan, Livia Albeck-Ripka