State investment agency to sell entire stake in telecom firm FPT
Bich Phuong
Monday |

07/13/2020 14:55
---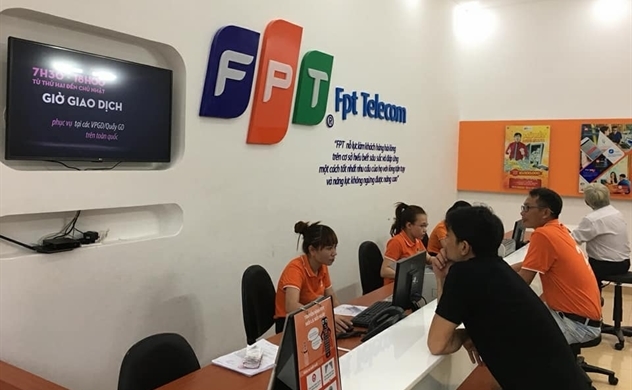 SCIC expects raising at least $98 million from selling 46 million FPT shares. Photo: kinhtechungkhoan.vn
State Capital Investment Corporation (SCIC) has announced to put its entire 5.87% stake, or over 46 million shares, in FPT Corporation on the Ho Chi Minh City Stock Exchange on August 7.
The initial price of each FPT share will be VND49,400 ($2.13), which means SCIC could receive a minimum of VND2,272 billion ($98 million) after the auction.
Interested investors must register to buy the whole lot and foreign investors are not allowed to participate the auction since the foreign ownership limit at the company is full at 49%.  
Investors are encourage to register and leave deposit between July 31st  and August 6th, 2020. SCIC said in a statement.
FPT Corporation, formerly known as The Food Processing Technology Company, was established in 1988. The company was officially listed on Vietnam's main stock exchange in 2006.
In FPT, which mainly operates in technology, telecommunications and education, SCIC holds 5.87% of the charter capital, the corporation Chairman Truong Gia Binh holds 7.07% stake. Foreign investors holds more than 384 million shares, equivalent to 49% of charter capital.
SCIC planned to divest from FPT three years ago.
In 2019, FPT reported a net revenue of VND27,700 billion ($1.2 billion) and VND4,600 billion ($199 million) after-tax profit, up 19.4% and 20.92% respectively.
In the first quarter of 2020, the corporation reported over VND6,600 billion ($284.7 million) in revenue, up 17% over the same period last year and VND1,100 billion ($47.5 million) pre-tax profit, up 19%, according to consolidated earning report.
FPT's 2020 revenue is expected to increase 17% from 2019 to VND32,450 billion ($1.4 billion) and pre-tax profit is set to grow 18% to VND5,510 billion ($220.5 million).
FPT shares were traded at VND48,600 ($2.1) apiece on Monday.
Same category news