Gold drops like a rock to VND51 million per tael
Khanh Minh
Wednesday |

08/12/2020 13:49
---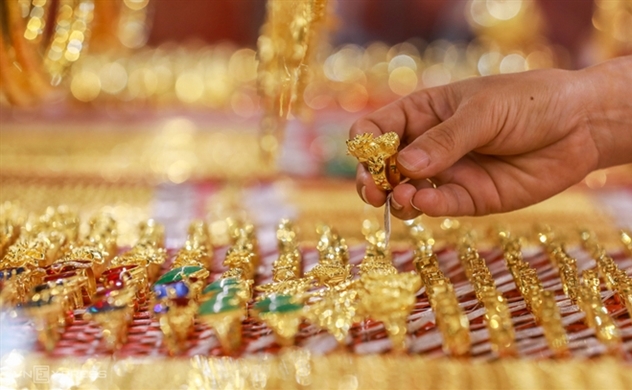 Global gold rice drop $100 to $1.920 per ounce on August 12. Photo: VnExpress
Domestic gold price dropped sharply on Wednesday morning to VND51 million ($2,209) following a strong decrease on global gold price when Russia announced progress in developing a novel coronavirus vaccine.
Local gold price recorded one more day with vertical fall when it dropped to VND51 million ($2,209) per tael on the morning of August 12, down more than VND5 million ($216) per tael.
The price fell to VND55 million ($2,379) from VND58 million ($2509) per tael on a day earlier.
In compared to the end of last week, SJC gold price fell by more than VND11.3 million per tael in the selling side and more than VND10 million per tael in the buying direction after 2 sessions.
Simultaneously, the DOJI Gold and Gems Group was asking for between VND49.1 million for buying and VND52.6 million for selling per tael, representing a decline of VND1.9 million and VND2.9 million, respectively, from the previous session on August 11.
The recent fluctuations occurring in domestic gold prices have been largely be attributed to the impact of the global gold market which has seen gold prices suffer a significant decline by $66.5 to $1,921.7 per ounce during the opening session of August 12.
Same category news