Vingroup's H1 after-tax profit drops 60% to $58.4mln
Xuan Thinh
Thursday |

07/30/2020 10:07
---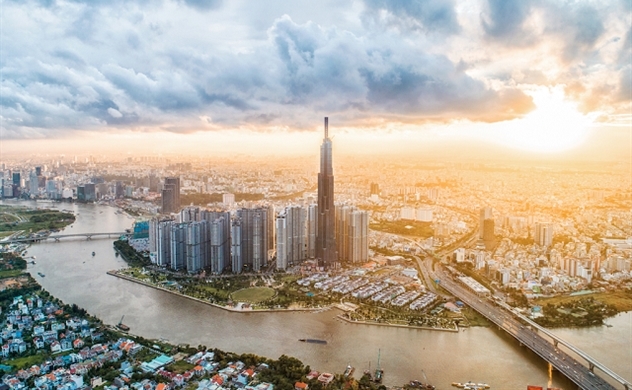 Photo: Vingroup
Vietnam's largest private conglomerate reported VND1,354 billion ($58.4 million) after-tax profit in the first 6 months, down 60% from a year earlier, according to the company's consolidated earning report.
Total consolidated net revenue in the reported period dropped 36.8% to VND38,576 billion ($1.67 billion) due to the impacts from Covid-19 pandemic.
Profit and revenue in the first half of this year fell as the conglomerate witnessed a reduction in retail activities after a mega deal with Masan.
However, the sharp increase in revenue from manufacturing activities partly offset the decline. Revenue from manufacturing activities in the period reached VND6,159 billion ($266 million), up 184.5% from the same period of 2019.
Car sales began to jump in June since VinFast, its subsidiary launched several incentive programs to boost sale. VinFast expanded its distribution network with a total 42 showrooms and 49 authorized dealers for electric scooters.
Coronavirus has been taking toll on Vingroup's tourism activities. Revenue from tourism and entertainment activities in the first half of the year reached VND2,611 billion ($112.5 million), down nearly 38% on-year.
In the second quarter, the group's after-tax profit fell 64.5% to VND848 billion ($36.5 million) on VND23,207 ($999 million) revenue, down 94% from a year ago.  
As of end-June 30, Vingroup's total assets stood at VND429,573 billion ($18.5 billion), equity reached VND123,664 billion ($5.3 billion), a year-on-year increase of 6.4% and 2.6%.
► Vincom Retail's Q2 net income drops 46% to $14.8mln on pandemic
► Vinhomes' Jan.-June pre-tax profit jumps 13 percent
► Vinhomes to build $10bln property complex near natural wonder Ha Long Bay
Same category news