Vincom Retail's Q2 net income drops 46% to $14.8mln on pandemic
Xuan Thinh
Tuesday |

07/28/2020 11:13
---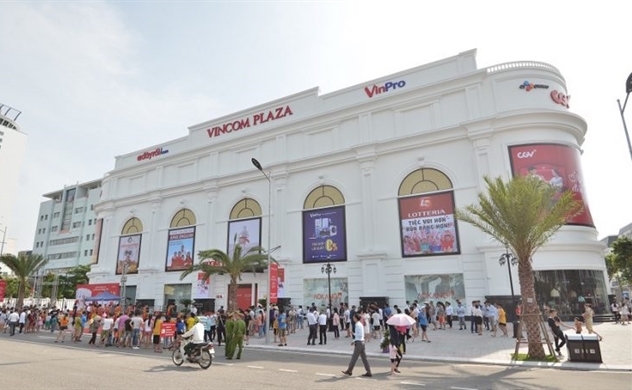 Vincom Ninh Hoa in Khanh Hoa province. Photo: Vincom Retail
Vincom Retail, a retail arm of Vietnam's largest private conglomerate Vingroup, reported VND343 billion ($14.8 million) net income in second quarter, down 46% from a year earlier.
The company suffered lower revenue and profit due to the impacts of Covid-19 pandemic. In the quarter, the firm extended further support of VND 375 billion ($16.2 million) to tenants.
This resulted in the quarter's negative growth compared to the same period in 2019, the company said in a statement.
Q2 consolidated revenue fell 18% on-year to VND1,630 billion ($70.4 billion). Revenue from leasing and rendering related services was VND1,307 billion ($56.5 billion), down 21.2%from the same period of 2019.
In the quarter, Vincom timely launched campaigns with attractive events across the network to stimulate traffic back to our malls, easing the transition back to dynamic lifestyles.
In Jan.-June period, the firm reported VND835 billion ($36 million) net income, down 33% and VND3,315 billion ($143 million) in revenue, down 22% from 2019.  
As of end-June, Vincom Retail had 79 retail malls under operation in 43 cities and provinces throughout the country, with approximately 1.6 million sq.m, maintaining its position as the leading retail developer, owner and operator in Vietnam.
By July 2020, malls in Hanoi and Ho Chi Minh City have seen footfall recovered to 70% of the level last year.
In the third quarter of 2020, Vincom Retail (HoSE: VRE) will continue to implement measures and activities to maintain its position as a safe shopping and entertainment destination for all customers nationwide.
The retail firm targets 2020 revenue at VND9.9 trillion ($427.7 million), up 7% from 2019. This year, Vincom Retail is trying to stimulate consumption while focusing on opening new megamalls with the target of having 158 shopping centres by 2026, according information from recent shareholders' meeting.
Same category news