Vietnam Airlines reports $463mln losses in 9 months
Xuan Thinh
Tuesday |

10/13/2020 15:42
---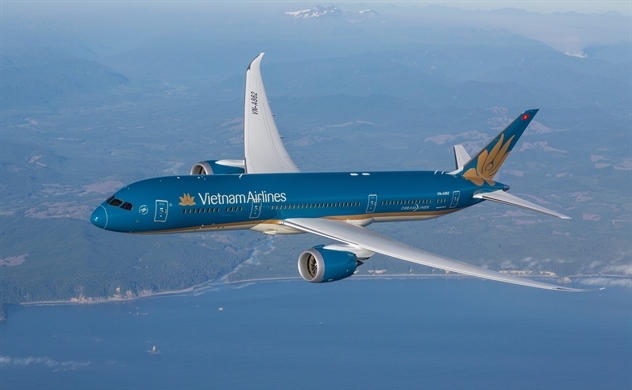 Photo: Vietnam Airlines
Vietnam's national flagged carrier Vietnam Airlines said it suffered VND10,750 billion ($463 million) losses in the first nine months of this year since the Covid-19 pandemic hit aviation sector.
During the reported period, the air carrier recorded a consolidated revenue at VND23,948 billion ($1 billion), down 58.3 percent from the same period of 2019.
In the third quarter, despite the improvement in revenue, Vietnam Airlines still suffered a loss at VND3,626 billion ($156.5 million).
In June, the carrier said it would face risk of running out of money in August, if it does not receive support from the Government. The firm sought VND12 trillion incentive loan from the Government.
When the pandemic was controlled, Vietnam Airlines has opened 22 new domestic routes to stimulate domestic demand. When the second wave of the outbreak was reported, these routes were suspended. Now, 11 routes have been restored.
During the past nine months, Vietnam Airlines Group conducted 46,700 flights, transporting nearly 11.9 million passengers.
Currently, the company exploits more than 60 domestic routes with an average of 300 flights per day. Domestic passenger volume at times exceeded 12 percent over the same period.
Although the airline had a positive growth in passenger volume in the third quarter of 2020, revenue from domestic market reached nearly 90 percent over the same period.