Pandemic success motivates Sanofi to expand production in Vietnam
Luu Van Dat
Wednesday |

01/13/2021 13:51
---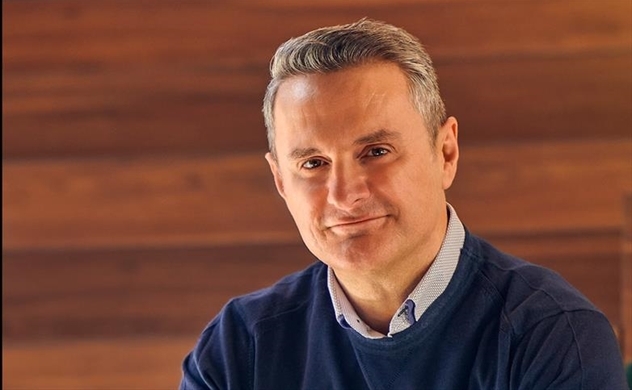 Photo courtesy of Sanofi
Dr. Emin Turan, CEO of Sanofi Vietnam & Cambodia, who praises Vietnam for staying disciplined in the battle against coronavirus, said the firm will expand manufacturing in the thriving market.
How do you think about the Vietnam market?
Vietnam has become Sanofi's most important market in Southeast Asia. This is one of the largest markets and the biggest focus for some of you. There are a few large markets in the region, and Vietnam is among the top markets.
Vietnam is going to be one of the top focused countries. If compared to the United States, France, Turkey, Russia, the Vietnamese market comes behind them, but I see no reason why Vietnamese not among these markets.  
I'm a strong believer that with the right policies of investment, right policies of innovation, investment, and innovation climate, this can also be a location for further manufacturing activities.
Vietnam is the core of Indochina. It has a young and growing population. I think today's 97 million is going to be 100 million. In the world, you don't have many countries growing at six, seven percent GDP every year. And even during the pandemic period, Vietnam's responses to the pandemic was very strong, very robust actually, despite the impact of the pandemic.
This is one of the few economies which will continue to grow.
Our intention is to bring more and more manufacturing activities here. And if we see more incentives from the government, I see no reason why we do not expand manufacturing in this market.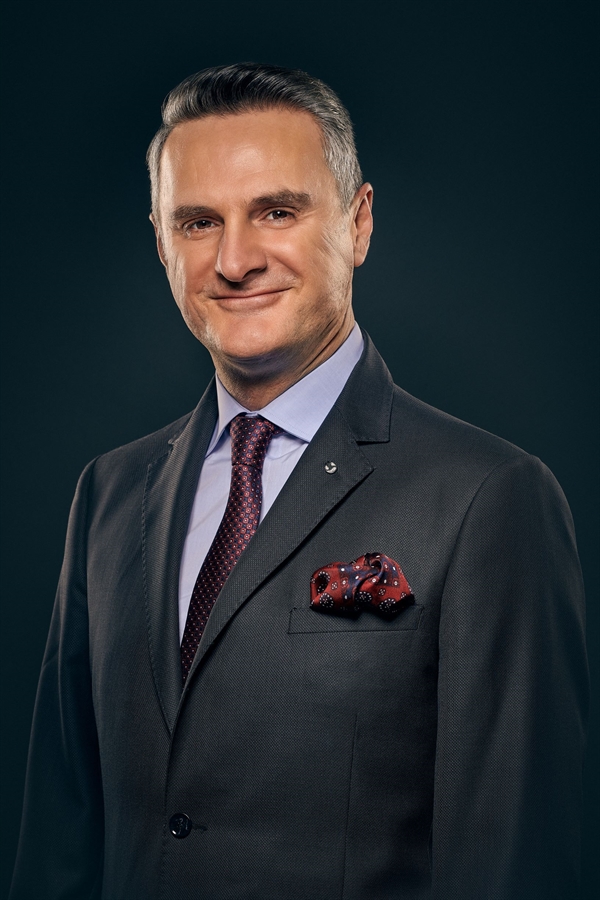 Dr. Emin Turan, CEO of Sanofi Vietnam & Cambodia
How was Sanofi's business operation during the pandemic-hit year?
Uncertainty and challenges were the most used words in the first half of 2020 because of the COVID-19 pandemic. However, the needs of our patients and the sustainable supply of innovative medicines, vaccines, and consumer health products continue to be of paramount importance.
Sanofi has been adapting to change by paying great attention to business optimization and operational efficiency as the best way to overcome any challenges. We stay focused on what matters to facilitate access to our innovative medicines/vaccines for the community.
This worldwide public health crisis is unfortunately far from over, and we will have to contend with the social and economic consequences of this pandemic much longer than we thought. For some businesses, we experienced a slowdown, but we saw healthy growth for the vaccine business as the importance of prevention was much better understood this year.
Entering the last quarter of 2020, we gained back the momentum across almost our entire product range. When we look ahead to 2021, we need to be more resilient by asking ourselves how we can truly unleash our entrepreneurial spirit to fulfill our ambition of empowering life of people.
Having three plants operating in Vietnam, does Sanofi still have a plan for further expansion? 
We have optimized our manufacturing footprint in Vietnam recently and we now put all our efforts, investment, and expertise into a state of the art facility we built in District 9 of Ho Chi Minh. We continued our local manufacturing on this site with the global standard with WHO and Australian GMP standards.
Manufacturing is a very important part of Sanofi globally and in Vietnam. We've had a great legacy in pharmaceutical industrial activities in Vietnam by investing three plants in Ho Chi Minh city. Recently, we have built a state-of-the-art plant in Saigon High Tech Park with the highest investment from Sanofi to Asia countries up till now, a value of $75 million. 
The plant which has a very modern design is a high-tech center of development and new manufacturing technologies. We currently have 400 permanent staff working at the site. In order to focus on boosting the production capacity of this plant, we have integrated three plants into this one with a strong hope that we can increase from the current production status of 90 million boxes per year to 150 million boxes per year in the future.
We hope to make this plant a hub for Sanofi in the near future, where we will export our global brands manufacturing at this site. We will export to more countries from Vietnam.
Could you describe the benefit Sanofi and Vietnamese consumers may have when the EVFTA has been signed?
We are very happy that Vietnam and the EU have signed a free trade agreement. We believe it is a very important milestone for both parties of the FTA to help develop the economies as well we allow people to access to good-quality products. We are still waiting for detailed directions from the agreement so it yet too early to comment about the actual benefits right now.
However, we do believe that the EVFTA will bring fair and equal access to the market for various pharmaceutical products and especially bring long term visibility and transparency to regulations governing the pharmaceutical industry of Vietnam.
I think competition is good in a way that Vietnamese people will be the ones who benefit the most. Competition eventually brings development to the whole industry. It will force companies, including Sanofi, to focus on the market's needs, innovate and offer what is the best to the customers.
To continuously serve the Vietnamese population, Sanofi will continue to accelerate efficiency, focus on our key portfolio, and foster collaboration with various stakeholders & customers while putting patients and people at the core of our operation.  
As a doctor, could you define the key elements that help Vietnam won the battle against the pandemic?  
Discipline. Vietnam is one of the most successful countries in the world in managing pandemic outbreaks because Vietnamese people are disciplined. I have written on LinkedIn and talked to Turkish journalists about the success story of Vietnam, where citizens strictly followed instructions from the government to wear masks to prevent the spread of the virus.
Look at Europe, hundreds of people dying, many tens of thousands of infections were reported every day and the health care system was overburdened. But a very classical low technology measure, wearing a mask can help. With mask hygiene, isolation as social distancing, people can already be part of the war against the virus. Vietnam has been very successful with this.
Viruses have been on this earth for 3.5 billion years. Human beings? We have been here for 200,000 years. So we need to be very cognizant about who is the host? Who is the guest?
The virus is the owner of the world, so there is no joking with the virus. Viruses can be here through the dinosaurs. So having medical interventions is a very basic thing that you can do. That has been proven successful for hundreds of years.