HSC reports Q4 pretax profit at VND159 bln, down 43%
Xuan Thinh
Thursday |

01/19/2023 13:22
---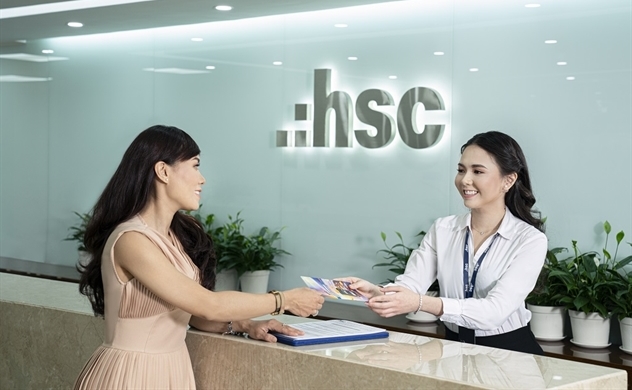 Photo: HSC
Ho Chi Minh City Securities Corporation achieved VND584 billion in revenue and over VND159 billion in before-tax profit, down 39% and 43% respectively from a year ago.
Accumulative FY2022, the securities firm achieved total revenue of VND2,854 billion, a decrease of 15% compared to the same period last year. Cumulative profit before tax for FY2022 reached VND1,068 billion, completing 71% yearly plan, according to the company's statement.  
In 2022, HSC achieved earnings per share of VND1,865. The return on equity ratio was 11.2%.
Accordingly, three key businesses including brokerage, margin lending, and proprietary investment contributed 97% of total net revenue in 2022.
Brokerage services accounted for 31% of HSC's total revenue, reaching VND882 billion, decrease 37% compared to the same period of 2021.  
Revenue from margin lending activities reached VND1,273 billion, an increase of 8% over the same period last year and accounting for 44% of total revenue.
Proprietary investment achieved VND623 billion in revenue, decreased 14% y-o-y and contributed 22% to HSC's 2022 revenue.
Revenue from corporate financial advisory recorded VND 54 billion, increase 16% over the same period last year.