Central Retail to inject $1.1 bln into Vietnam in next 5 years
Xuan Thinh
Friday |

04/02/2021 17:06
---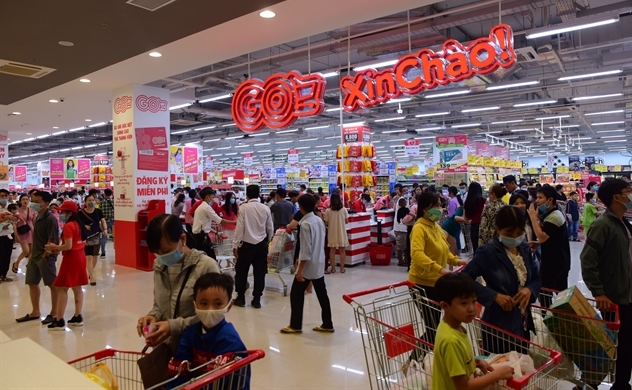 Thai retail giant Central Retail plans to inject additional 35 billion THB ($5 billion) into Vietnam satisfiy the growing demand from the high-potential market.
In its five-year plan, the unit of Thai conglomerate Central Group said it the future investment will focus on business expansion in 55 provinces in Vietnam.
The retailer wants to strengthen investment in Vietnam since the country has emerged from the COVID-19 pandemic with a GDP of 2.91%, among the highest growth rate in the world, said Mr. Yol Phokasub, Chief Executive Officer, Central Retail Corporation Public Company Limited.
"It is predicted that Vietnam's economy is set to bounce back to 6.8% in 2021 and Central Retail is forging on with a business expansion in the country," he added.
Vietnam's service sector posted 2.34% growth, led by wholesale and retail trade with a 7% YoY growth in Q4/20, contributing 33.5% to the economy. It is also expected that the service sector will continue to grow steadily in 2021. This makes Vietnam one of the fastest growing and most lucrative markets in the world.
Throughout nine-year operation in Vietnam, food remains a significant category, contributing to approximately 70 percent of the total revenue of the retailer. The company aims to elevate Vietnam's retail sector while developing the ecosystem to serve as 'Central Retail Lifestyle & Food Platform'; solidifying Non-food category; and enhancing omnichannel platform.
Apart from expanding businesses across Vietnam, the firm also determines to enhance customer experience through the development of its omnichannel platform including online sales channels such as Nguyenkim.com and Supersports.com.vn; e-commerce platforms such as Lazada, Shopee and TIKI; quick commerce such as Grab, Chopp, Now.vn. and Baemin: social commerce  such as Zalo; as well as 'Hotline' and 'Click and Drive' services. 
Central Retail welcomes an average of 175,000 customers per day at 37 malls and over 230 stores, in an area of million square meters across 39 provinces nationwide.
As of 31 December 2020, Central Retail has its presence in 3 countries – through 1,898 department stores and shops in 55 provinces of Thailand and 133 retail stores in Italy and Vietnam.
Same category news
Hot news of the day
Latest news