Central Retail purchases solar power for its Vietnam malls
Xuan Thinh
Friday |

03/05/2021 15:58
---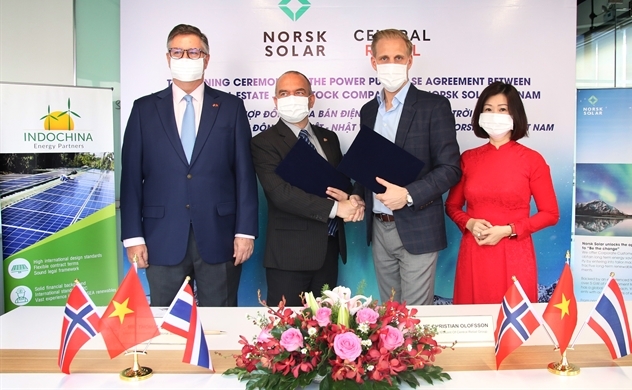 Photo: Indochina Energy Partners
Central Retail, an arm of Thailand's largest retail conglomerate Central Group has signed an undisclosed deal to buy clean electricity from Norsk Solar Vietnam.
Under the long-term agreement with Central Retail, Indochina Energy Partners, a partner of Norwegian developer of international solar power PV plants, will build one of the largest single-client rooftop solar PV systems in Vietnam with a capacity of over 11 MW. 
This cooperation is expected to help Central Retail and its retail system operations in Vietnam to get aligned with its sustainability agenda by generating over 300,000 MWh of clean electricity over the lifetime of the project, equivalent to offsetting in excess of 120,000 tonnes of CO2 emissions over the system lifetime, according statement released by Norsk Solar.
Norsk Solar will provide a complete turnkey solution and guarantee the performance of the solar PV system throughout the lifetime of the  agreement. Switching to solar power, Central Retail will enjoy the benefits of a cleaner and cheaper source of electricity to power its retail channels at zero upfront capital investment.
The project will contribute to Vietnam's ambitious target to increase its share of renewables in the national energy mix and will provide local employment during the construction and operation phase of the solar plants.
"Businesses with a focus on environmental and social impact can really make a difference by adding new  renewable energy that matches their electricity consumption.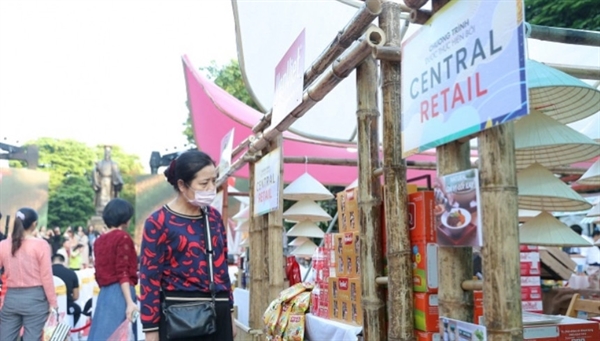 Photo: VietnamFinance
This is exactly what Central Retail does in Vietnam, by using their rooftops to install solar power plants that are built, owned, and operated by Norsk Solar",  said Mr. Øyvind L. Vesterdal, Norsk Solar co-founder and CEO.
Thomas Jakobsen, Managing Director of Indochina Energy Partners stated that with the backing of very strong stakeholders the Norsk Solar (Vietnam) platform is well positioned to provide solar PV solutions in Vietnam, and in the Indochina region. 
Central Retail has become the largest foreign retailer in Vietnam since it entered the market in 2012. The company entered the market as a fashion merchandiser until 2015 then joined hands with electrical appliance chain Nguyen Kim and Lanchi Mart supermarket.
The Vietnam's largest multi format foreign retailers has erected over 230 stores, 37 malls across the country. The retailer has announced plan to build Vietnam's largest mall covering 3ha of land in Binh Duong.   
► Central Group's unit eyes bigger slice of Vietnam's retail market after record IPO
► Central Retail to buy 1,000 tonnes of lychee
► Thailand's Central Retail plans to open malls in most of Vietnam's provinces
Same category news
Hot news of the day
Latest news