Binh Son Refining and Petrochemical withdraws exchange listing documents
Xuan Thinh
Wednesday |

11/25/2020 16:29
---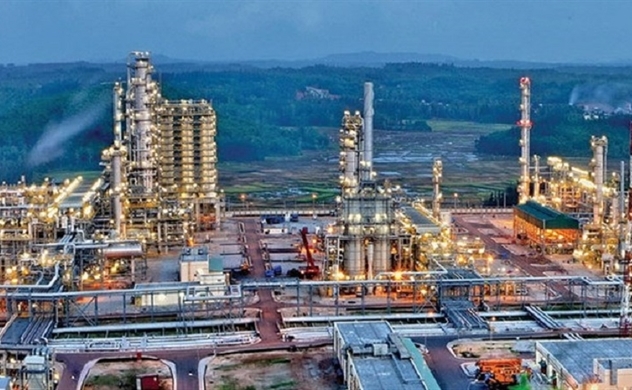 Photo: baodautu.vn
Binh Son Refining and Petrochemical Corporation has withdrawn its listing document submitted to the Hanoi Stock Exchange, market regulator announced.
The refinery had registered to list 3.1 billion shares on the exchange. However, getting negatively affected from the Covid-19 pandemic and oil price war, the company decided to delay listing to focus on business recovery.
Previously, the Binh Son Refining and Petrochemical JSC (UPCoM: BSR) said it will resume the share listing plan when the market condition and the internal condition of the company become more suitable.
The refinery, which has a charter capital of more than VND31 trillion ($1.3 billion), is currently the largest enterprise in UPCoM and will also be the largest on the Hanoi Stock Exchange when it is listed.
The largest refining and petrochemical firm debuted on UPCoM on March 1, 2018 at VND31,300 per share.
Binh Son Petrochemical Refinery is the owner of Dung Quat oil refinery with a capacity of 6.5 million tons of crude oil per year, providing 30 percent of the country's petroleum demand.
The plant also plans to upgrade and expand in 2021 to increase its processing capacity to 8.5 million tons of crude oil per year.
Prior to its debut, BSR in January 2018 sold 241.5 million shares or 7.7 per cent stake to gain VND5.56 trillion for the State.
Since then, the stock tended to go down and is now about VND7,600 per share, equivalent to a market capitalization of over VND23,500 billion ($1 billion).
Getting impacted from the oil price war and the pandemic, 9-month revenue of the oil firm dropped 45 percent to VND40,825 billion and net loss at VND4,063 billion.
► Binh Son Refinery reports almost $100mln loss in Q1 on virus, low oil price