Banks flirt high-net-worth Vietnamese with premium private services
Dat Luu
Monday |

07/27/2020 11:34
---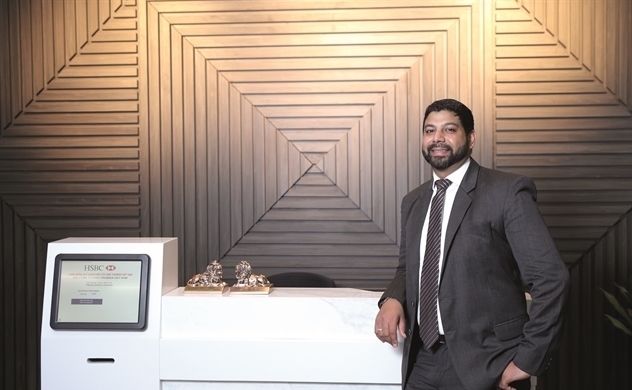 Mr. Pramoth Rajendran, Head of Wealth & Personal Banking at HSBC. Photo: Thai Hoa
The net worth of Vietnamese wealthy people has somehow reduced due to the impacts of the COVID-19 pandemic. However, the number of high-net-worth people in the 100-million-people economy has not fallen.
While several major economies in the world have been facing recession, Vietnam reported a 1.81% growth in the first half of this year despite the crisis.
"Vietnam's economy could grow at least 3% this year and over 8% next year", Mr. Pramoth Rajendran, Head of Wealth & Personal Banking at HSBC, cited the data from the HSBC Global Research.
Thanks to stable economic growth, the number of people with a net worth of over $1 million and $30 million in Vietnam is forecast to increase sharply in the coming time despite the negative impacts from the COVID-19 pandemic.
Vietnam is ranked 3rd in the world for the growth rate of ultra-high-net-worth individuals, HSBC cited data from Wealth Report 2020 of Knight Frank, a UK's leading independent real estate consultancy.  
In 2019, the Southeast Asian economy had 458 people with a net worth from $30 million, an increase of 7% against 2018. For those who have a net worth of over $1 million, the country had 25,737 people, up 12% from 2018.
Four years from now, Vietnam is expected to have 753 super-rich and 42,324 rich people. During the 10 years between 2014 and 2024, the growth rate of Vietnamese high-net-worth (people having over $1 million) and ultra-high-net-worth (people having over $30 million) could grow 430% and 273% respectively.
In terms of the growth rate of the super-rich group in the next 5 years, Vietnam ranks third, after India and Egypt, with an expected growth rate of 64%.
Another wealth report by Wealth X, a leading global wealth information and insight business, also gave Vietnam the second place in the top 10 markets with the fastest-growing of rich people in the 2010-2019 period.
Inevitably, Vietnam has become a very potential market for high-end services. When the number of high-net-worth individuals and those with high incomes increases rapidly, so will the demand for their premium services.
Vietnam's new wave of startup and the bull market of the country's real estate has been generating high incomes for several Vietnamese. Besides those who develop their businesses or succeed in the stock market, high-profile persons who take key positions in large corporations have attractive incomes.
"This trend has been emerging in Vietnam. Several youngsters from wealthy families have returned home from studying abroad. They inherit their families' legacies or businesses," Mr. Pramoth said.
Vietnamese rich tend to send their children to study abroad, buy properties in foreign countries, and expand their portfolio. These people have increasing demand of being protected, having luxury living for themselves and families with high-end services, or becoming 'global citizens' to embrace new cultures.
Figures from the Department of International Cooperation under the Ministry of Education and Training shows that 192,000 Vietnamese students studying abroad as of end-2019. In recent years, Vietnam has consistently been in the top 10 countries with a large number of students sent to UK, Australia, US, Canada, and Japan.
Besides sending children abroad for studies, Vietnamese are buying real estate abroad. Decades ago, only Vietnamese who have relatives abroad want to buy real estate there to live near their families. Today, more and more people want to buy houses in foreign countries when having children studying abroad.
In response to these needs, HSBC has launched an advanced version that takes full advantage of its global network. At present, HSBC Premier which provides premium banking service has been introduced to 33 markets and serving over 4 million customers.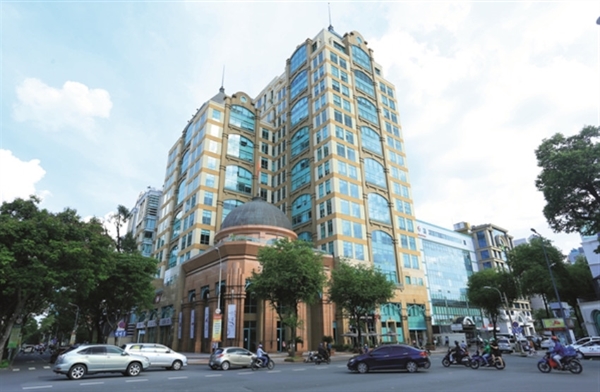 An overview HSBC's Vietnam office in Ho Chi Minh City's downtown.
With the HSBC premium service, customers can move everywhere in the world without changing the way they make financial transactions. They have transaction time and procedure shortened thanks to the bank's global network. Customers can also get mortgage advice in foreign countries as well as market information and analysis to facilitate investment decisionsas well as market information from HSBC analysts for investment decisions.
"Today, affluent customers have a global mindset and follow a fast-style living that is less traditional in both personal life and profession. They need a banking service that is flexible enough to assist customers in any unexpected situation. They want to perform all banking procedures and transactions quickly wherever they are in the world", said Pramoth Rajendran.
"Vietnam is a potential market for premium banking services. The number of HSBC Premier customers the country grows at a double-digit rate every year", said Mr. Pramoth Rajendran.
When several local banks have begun launching similar services to tap this potential market, HSBC, which noticed changes in socio-economic situation, technology, and customers' demands, decided to extend the premium service for high-class customers.
Initially, HSBC Premier offered privileges to account holders only. Now, their children, aged between 18 and 28, get the same privileges and Premium account fee waiver. Premier Next Gen is an exclusive account for children of Premier customers. 
With Premier Next Gen accounts, members will enjoy exclusive privileges at HSBC Premier centers around the globe, 24/7 emergency support, study abroad advice, and exclusive benefits from leading educational institutions in the country and abroad.
Becoming members of HSBC Premier is an advantage for those who have children studying abroad although this premium service was built to serve variety demands and purposes.
When the socio-economic situation, technology have developed, the customer of premier services becomes younger. They seek flexibility in products and services while giving priority to solutions that meet their quick and convenient demands. 
This is among the factors that motivate banks to constantly improve services to serve high-end customers. With the HSBC Premier account, customers will get assisted to open accounts overseas, manage and make transfers between accounts and transfer money globally without charging fees.
In general, banks offering premium services require customers to maintain a minimum balance of at least VND1 billion (or $50,000). Besides, banks are targeting another potential customer segment, which is a group of people with a monthly income of more than VND100 million. They are holding important positions at agencies and corporations.
Vietnam's economy is expected to return to high growth rates in the next few years, and the demand for high-end services of people with high income will increase sharply. Recognizing the potential in this segment, HSBC has been playing a pioneering role in developing the premium banking service to customers with a high and ultra-high net worth in the country. It is expanding the network of this premium privilege globally.
Same category news