AEON Group to build a 5-hectare mall in Can Tho, its first outlet in Mekong Delta
Xuan Thinh
Friday |

06/26/2020 12:46
---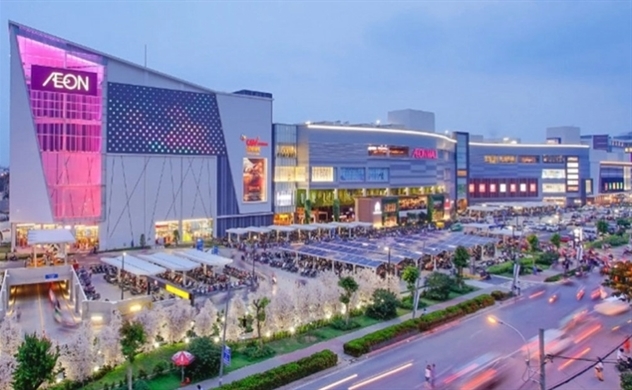 Aeon plans to build and operate 25 commercial centers in Vietnam with a total investment of $2 billion. Photo: VietnamFinance
Japanese retail giant AEON is considering five potential locations in Can Tho city to build its first mall in Mekong Delta, VietnamFinance cited information from local government.
All of the considered locations are in the city's downtown. In a document sent to Can Tho city's People's Committee, Aeon Vietnam's representative said that the group needs four to five hectares for this new outlet.
Aeon Vietnam said that the enterprise is focusing on developing commercial centers in the city and new urban areas with an investment vision of more than 30 years.
Upon the proposal from the retailer, Vice Chairman of the city People's Committee Dao Anh Dung assigned the Department of Planning and Investment to coordinate with the Department of Construction and other related units to provide detailed information of the 5 potential locations.
Value of the investment project has not been disclosed.
Aeon Group has developed and put into operation five outlets in Vietnam, which are 2 malls in Hanoi, 2 in Ho Chi Minh City and another in Southern province of Binh Duong.
The Japanese retailer has injected $180 million into a shopping center in Hai Phong, which will be put into operation this year.
Aeon said it had plan to build and operate 25 commercial centers in Vietnam with a total investment of $2 billion.
This year, the retail group targets to reach an export turnover of Vietnamese goods of about $500 million. By 2025, export revenue is expected to reach $1 billion.
► Japan's AEON Group prepares $2 billion for Vietnam business expansion
Same category news