Workplace environment for women improved in Asia: study
VNA
Thursday |

11/09/2023 02:30
---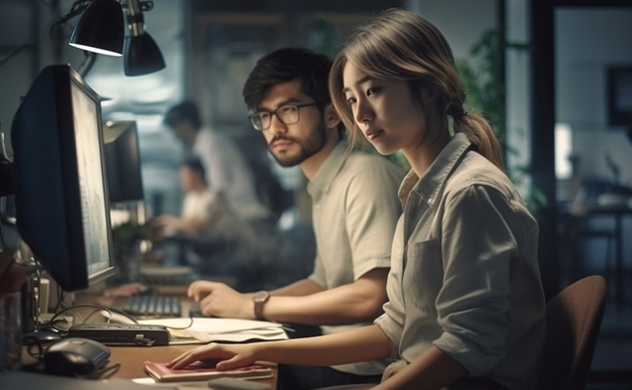 Photo courtesy of Agoda.
The workplace environment for women in Asia including Vietnam has changed for the better in the past five years, according to Agoda's newly-released "Women in the Workplace: Asia" study.
The data shows about 35 per cent of over 1,000 respondents from Vietnam affirmed that the workplace environment for women has improved.
About 44 per cent of respondents in the Philippines said they saw improvement, 36 per cent in India, 36 per cent in Indonesia, and 28 per cent in Thailand.
In contrast, respondents in Japan and South Korea were least likely to have seen improvements in the workplace environment for women with 57 per cent and 40 per cent of respondents, respectively, perceiving either no change or worsening work environments.
"Improvements in the workplace environment that benefit women, actually also benefit the overall organisation. While there may still be a glass ceiling, it's not all bad news.  There is sentiment that things are improving across the region, and particularly in developing markets," said Eliana Carmel, chief people officer at Agoda. 
With two-thirds or 66 per cent of respondents across markets claiming that balanced representation of gender is important to them, especially among those aged 18-24, building gender diversity in leadership teams has become even more critical for organisations. 
According to survey findings, the top benefits of balanced representation are that it creates an inclusive work environment, helps with attracting and retaining talent and improves business results. 
"With the study showing that 18 to 24-year-olds are less likely to tolerate gender discrimination, real or perceived, organisations that will succeed have to create a culture and environments that not only promotes gender equity, but actively demonstrates it every day.
Whether that is by ensuring that everyone has clarity around their role and opportunities, or by encouraging a speak up culture where everyone's voice is valued, or simply leveling the playing field by offering flexible work practices that ensures no one group is disadvantaged," said Carmel.  
According to the study, transparent visibility of opportunities, workplace flexibility and access to opportunities rank as the three most pressing actions companies need to take to empower a more gender inclusive workplace.
Examining the data highlights bigger differences in opinion by age than by gender. 
Although the transparent visibility of opportunities ranks number one overall, an analysis across age groups indicates a disparity between 18 to 24-year-olds, where only 38 per cent cite it, compared to 49 per cent of those over 55.
Priorities vary across genders, with non-binary respondents most likely to focus on social inclusion, professional inclusion and balanced representation within senior leadership than other genders as key priorities for empowerment.
The Women in Asia study was conducted by independent market research firm YouGov in September 2023. 12,078 respondents from 10 Asian markets were interviewed online.
Source: VNS
Same category news
Kenya Akama - Fumika Sato