WeWork Directors Sue SoftBank Over Terminated $3 Billion Share Offer
Konrad Putzier
Wednesday |

04/08/2020 10:00
---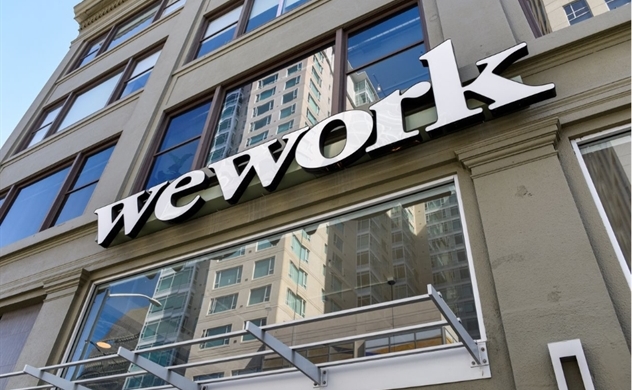 The coronavirus is expected to have a large impact on WeWork's business, as companies around the globe have sent their employees home to work, hurting demand for short-term office space. PHOTO: KATE M
The co-working company says its liquidity could be adversely affected by the cancelation.
Two WeWork directors filed a lawsuit against SoftBank Group Corp. 9984 -1.72% on behalf of the co-working company after the Japanese conglomerate backed away from a deal to buy up to $3 billion in WeWork's shares.
The stock purchase would have been a major windfall for WeWork's former chief executive, Adam Neumann, who had the right to sell up to $970 million in shares, as well as investors and numerous current and former employees.
SoftBank said last week that it terminated the offer on its April 1 deadline, citing "multiple, new and significant pending criminal and civil investigations" into WeWork that it claimed came to light after it agreed to the offer in October.
The lawsuit was filed in Delaware on Tuesday in the name of WeWork's parent, We Co., by the special committee of WeWork's board of directors. The board is made up of Benchmark general partner Bruce Dunlevie and former Coach Inc. CEO Lewis Frankfort.
In a statement, the committee said pulling the offer is a breach of contract "as well as a breach of SoftBank's fiduciary obligations to WeWork's minority stockholders, including hundreds of current and former employees."
In a statement, a SoftBank spokeswoman called the lawsuit a "mistaken attempt to force SoftBank to purchase their shares when it is not legally obligated to do so." A WeWork spokeswoman declined to comment.
The committee said that WeWork's "liquidity could also be adversely affected by SoftBank's refusal" to complete the offer because $1.1 billion in debt financing depended on the deal closing, according to the complaint.
The tender offer, agreed in October, was part of a bailout that saw SoftBank pump billions into the company and Mr. Neumann cede control following a failed attempt at an initial public offering. The Wall Street Journal first reported in March that SoftBank was backing away from the deal.
The Japanese conglomerate told WeWork shareholders at the time that it believed government probes into WeWork, including those from the Securities and Exchange Commission and the Justice Department, allowed it to terminate the offer.
SoftBank has said that less than $300 million from the offer was allotted to current employees, and former employees were also hoping for a windfall. Early employees described SoftBank's reversal as a devastating hit not just to the company's investors and former C-suite, but also to former midlevel employees who had planned their finances around the share sale.
Teddy Kramer, who worked at WeWork from 2013 until 2015, said he was banking on getting up to $100,000 through the offer—money he planned to use to get by while launching a small business.
"I've been waiting for this moment for seven years," he said. "Now we're having the rug pulled from underneath us at the worst economic time."
Source: WSJ