U.S. forced labor laws strain China-dependent garment supply chains
Shaun Turton
Wednesday |

11/15/2023 14:44
---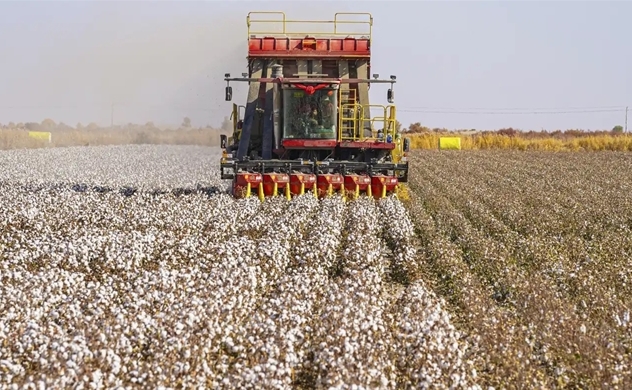 Photo by Nikkei Asia.
The garment industry's reliance on China for materials is presenting a major challenge as the U.S. "aggressively" cracks down on products with links to Xinjiang province, experts say.
Washington has introduced measures to tackle what it says is the use of forced labor in the Uyghur Muslim-majority region of China. Almost 1,000 clothing and footwear shipments into the U.S. have been seized by customs under the Uyghur Forced Labor Prevention Act (UFLPA) since it came into force in June 2022, according to government data. Of those, less than 300 shipments have been released as of mid-October.
The law states that goods sourced "wholly or in part" in Xinjiang -- a major cotton-supplying region -- are assumed to be the product of forced labor and banned from the U.S. unless there is "clear and convincing evidence" proving otherwise.
The problem for brands attempting to comply with the law is that China plays a dominant role in producing fabrics, garment industry figures said at a workshop in Phnom Penh this month. UFLPA rules extend up the supply chain and cover inputs used to make products in other countries.
"The big challenge for our industry is for anyone making anything with cotton," said Avedis Seferian, CEO of WRAP, a company that provides compliance certification for factories in the industry.
"The Xinjiang region in China is where most of China's cotton comes from. About 86% of Chinese cotton is grown there. China collectively accounts for about 20% of the world's cotton supply," he said. "So if you are getting something from China that is made with cotton, then the odds are extremely high that you have a nexus to Xinjiang."
"That's why, yes, we're seeing products from China withheld ... but you're also seeing many other countries getting caught in this," Seferian added.
Of the 982 apparel or footwear shipments detained by U.S. customs, 534 originated in China, 370 came from Vietnam and 111 from elsewhere. Measured by the value of the goods, Vietnam's seized shipments were the highest at $20 million. Goods seized from China were valued at $19 million.
Nate Herman, a senior vice president of the American Apparel & Footwear Association, said the "aggressive" UFLPA enforcement came as weakening demand for consumer goods and large inventories purchased during a COVID rush had resulted in declining orders for garments across the board.
Inventories were beginning to clear but the economic outlook was uncertain, added Herman, who also spoke at the Phnom Penh workshop.
"Major U.S. brands have recently announced that they've been able to reduce their excess inventory or eliminate their excess inventory, so we are hoping that we are turning a corner and that we will see improvements in 2024. But there is still concern in the U.S. market about an economic recession," he said.
The value of U.S. garment imports declined 22% in the year to August while quantity dropped 27%, according to figures compiled by Sheng Lu, an associate professor at the University of Delaware's department of fashion and apparel studies.
In August, China accounted for 41% percent of imports by quantity, followed by Vietnam at 15%, Bangladesh at 8% and Cambodia at 5%, the figures show.
China remained appealing to apparel companies because of its "flexibility and agility," said Lu, with the manufacturing giant able to handle smaller orders. But the UFLPA had reduced shipments of clothes made with cotton, he said.
"By value, cotton apparel only accounted for 26% of U.S. apparel imports from China in August 2023, down sharply from about 40% back in 2018," he said.
The UFLPA is part of a broader set of U.S. trade actions against China that has sent brands and factories in search of new sourcing and manufacturing bases.
While rivals in Asia have absorbed some of the demand for cotton products, countries like Bangladesh, Vietnam and Cambodia still rely heavily on China for raw textile imports for their factories.
"There is no perfect alternative to 'Made in China,' especially when it comes to offering the same variety of products," Lu said. "Fashion companies have increasingly turned to sourcing diversification, rather than relying on just one or two countries, as the preferred choice to mitigate risks as China's replacement."
And as retailers focus more on sustainability, there are further concerns about what the UFLPA means for recycled cotton, Lu added. "Technically, it is nearly impossible to clearly identify the sources of recycled cotton," he said.
Source: Nikkei Asia
Same category news
Kenya Akama - Fumika Sato