Thai, Singapore tech firms surge in market value
Kenya Akama - Fumika Sato
Thursday |

10/05/2023 10:13
---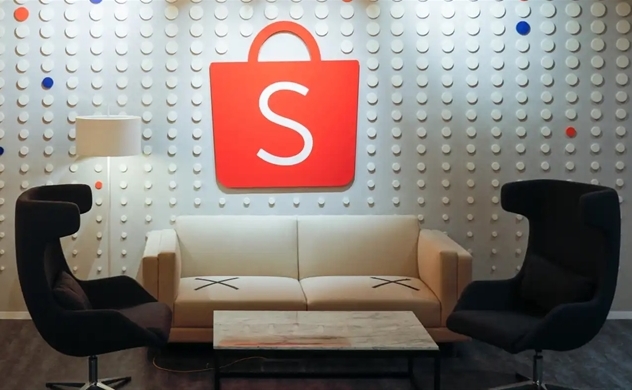 Sea's e-commerce platform, Shopee, has become the biggest online shopping site in Southeast Asia. Photo by Reuters.
Tech companies and electronics suppliers in Southeast Asia have soared in market value since the COVID pandemic began, while the region's mainstay corporations have drifted downward.
Roughly 3,700 nonfinancial companies listed on Southeast Asian exchanges had a combined market capitalization of $1.63 trillion at the end of July, data from QUICK-FactSet shows. This represents a 12% increase from the end of December 2019, prior to the global spread of the coronavirus, and a 27% gain from the end of 2013.
The businesses are concentrated in the six main Southeast Asian economies of Thailand, Indonesia, the Philippines, Singapore, Malaysia, and Vietnam.
Delta Electronics (Thailand), a subsidiary of Taiwanese group Delta Electronics, has seen its market cap grow by a factor of 18 since the end of 2019 to $41.1 billion. The manufacturer now ranks second among the Southeast Asian companies examined, up from 134th in 2019, outperforming established giants such as top Thai conglomerate CP Group.
In response to tensions between the U.S. and China, the group shifted the heart of its electronics components manufacturing to Southeast Asia from China. On top of benefiting from derisking, investors expect Delta Electronics (Thailand) to capture demand from the electric vehicle industry.
The Stock Exchange of Thailand has warned investors to exercise caution with Delta based on price movements suggesting speculative trading. But Supachai Wattanavitheskul, an analyst at Yuanta Securities in Thailand, sees sustainable growth potential for the company.
"Delta has already invested in India for a long time," Supachai said. "It can make lots of benefits from [the] U.S.-China trade rivalry."
Singaporean gaming and e-commerce giant Sea took third in Nikkei's ranking, climbing from 20th place in 2019 after capturing the pandemic's stay-at-home demand. Sea's main platform, Shopee, has grown to become the biggest e-tailing service in Southeast Asia.
Sea's sales growth leveled off after economies started to reopen, and the company engaged in massive staff cuts last year in a bid to become profitable. Even so, Sea's market cap nearly tripled to $34.6 billion from the end of 2019.
By contrast, market caps for Southeast Asia's mainline conglomerates and state-owned companies have been lackluster. PTT, Thailand's government-controlled energy major, led all Southeast Asian companies at the end of 2019 but has fallen to sixth place. PTT's market value shrank by over 30% during that span to $29.2 billion.
PTT reported that earnings before interest, taxes, depreciation, and amortization (EBITDA) for the first half of 2023 dropped 39% on the year to 196.6 billion baht ($5.32 billion). The higher costs of accessing supplies of liquefied natural gas contributed to squeezing finances.
CP All, CP Group's key retail unit, dropped from eighth in 2019 to 15th place currently as market cap slid 23% to $16.6 billion. CP All depends intensely on Thailand, and investors are unhappy about its delay in expanding to neighboring countries.
Analysts also see investors giving greater scrutiny to decarbonization and digitization efforts among Southeast Asian companies.
"Large companies give off the impression that they are not making enough progress in shifting to carbon reduction and other areas from pre-existing fields," said Koji Hamasaki, partner at KPMG FAS who is versed in Southeast Asian companies.
For example, PTT is collaborating with Taiwan's Foxconn group to manufacture electric vehicles. Still, because the joint effort is just getting off the ground, PTT has yet to reap the benefits in the stock market.
An executive at a Japanese financial group noted that "Southeast Asian conglomerates are prone to the conglomerate discount because they include multiple businesses -- such as real estate and retail -- where the synergies are not clear."
Some valuations in the region are less straightforward. The company leading Nikkei's list, Bayan Resources, is an Indonesian coal producer with a market cap of $43.8 billion.
Bayan's net profit last year totaled $2.09 billion, up more than eightfold from 2019. The surging price of coal following Russia's invasion of Ukraine lifted the company's finances.
"It has low name recognition among international investors, so there are concerns about speculative price movements," said an analyst at a Japanese brokerage. But Bayan has built a network of strategically placed terminals to streamline the transport of coal, which has been a draw for investors along with the company's profitability.
In Singapore, the telecommunications provider Singtel placed fourth with a market cap of $33 billion. The company maintained the rank it held in 2019.
Singapore Airlines had a market cap of $16.8 billion, rising to 14th place from 74th. The carrier turned in a record group net profit of 2.16 billion Singapore dollars ($1.57 billion) for the year ended March.
In Vietnam, state-owned PetroVietnam Gas attained a market cap of $8.2 billion, climbing to 35th place from 43rd in 2019. Net profit of 6.61 trillion dong ($272 million) earned in the first half of 2023 topped that of the same period in 2019.
Philippine companies have largely gone in the other direction. The SM Investments group runs retail and real estate operations. More than 70% of the Philippine gross domestic product stems from consumer spending, yet consumption has struggled to recover.
The Philippine stock market overall remains below 2019 levels, which has depressed SM Investments' stock value. Economic worries surrounding China and Western countries also loom in the background.
Southeast Asian companies "can't ignore their exposure to the Chinese economy, and it will inevitably weigh on performance, especially in terms of external demand," said Toru Nishihama, chief economist at the Dai-ichi Life Research Institute. 
Source: Nikkei Asia
Same category news