Grab, Gojek close in on terms for Southeast Asia's largest tech merger
Khanh Minh
Wednesday |

12/02/2020 16:46
---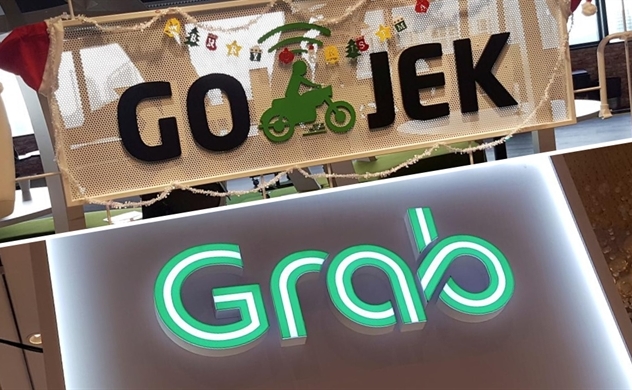 Photo: Deal Street Asia
Grab and Gojek, Southeast Asia's two most valuable privately-held startups have agreed in principle to merge their operations, Bloomberg cited people with knowledge of the talks.
The region's two most valuable startups have narrowed their differences of opinion, though some parts of the agreement still need to be negotiated, said the people, asking not to be named because the talks are private.
The final details are being worked out among the most senior leaders of each company with the participation of SoftBank Group Corp's Masayoshi Son, a major Grab investor, one of the people said.
Grab has offered Gojek a 30 percent stake in the merged entity. Gojek and its shareholders, however, are pushing for a larger stake on account of the company's extensive presence in Indonesia, which is Southeast Asia's largest market, one of the executives spoke to DealStreetAsia.
Under one structure with substantial support, Grab co-founder Anthony Tan would become the chief executive officer of the combined entity, while Gojek executives would run the new combined business in Indonesia under the Gojek brand, the people said.
The two brands may be run separately for an extended period of time, one of the people said. The combination is ultimately aimed at becoming a publicly listed company.
Representatives of Grab, Gojek and SoftBank declined to comment. The talks are still fluid and may not result in a transaction, the people said. The deal would need regulatory approval and governments may have antitrust concerns about the unification of the region's two leading ride-hailing companies.
Grab and Gojek have been locked in a fierce, expensive battle for dominance in that business along with food delivery and mobile payments over the last several years. Bottom of Form
Investors have been pushing for them to combine forces across South-east Asia in order to reduce cash burn and create one of the most powerful internet companies in the region.
Grab, which is present in eight countries, was last valued at more than $14 billion, while Gojek, valued at $10 billion, has presence in Indonesia, Singapore, the Philippines, Thailand and Vietnam.
SoftBank has been pushing for a deal since Mr Son visited Indonesia in January, but he's grown increasingly frustrated with the lack of progress.
The old rivalry and personality clashes between the two companies' leaders have led to deadlocked negotiations in the past, according to one of the people familiar with the talks.
Source: Bloomberg, Deal Street Asia
Hot news of the day