Global investors pivot from flagging China to India, Vietnam
Yoshikazu Imahori - Yuka Kawakami
Thursday |

08/03/2023 11:33
---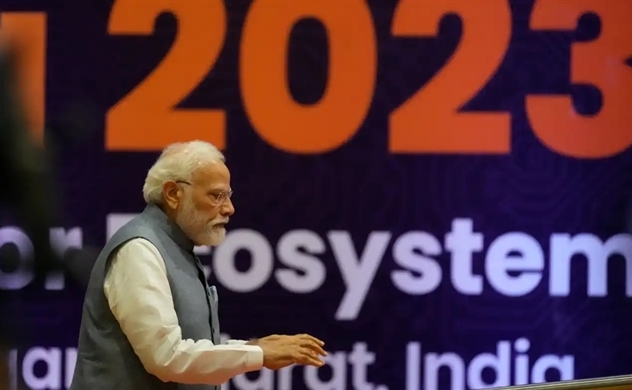 China dethroned as top emerging Asian market due to economic, geopolitical risks. Photo by Nikkei Asia.
Global capital flows are pivoting away from China in favor of other emerging Asian markets such as India and Vietnam, as investors seek alternatives with fewer economic and geopolitical risks.
For the first time since 2017, foreign investment inflows into Asian emerging-market stocks excluding China over the past year topped the net buying of mainland China stocks via the Stock Connect program. Those totals were $39 billion and $32 billion, respectively, according to data from Goldman Sachs.
This comes as investment funds specifically targeting non-China economies crop up at a record pace.
"Foreign buying has picked up strongly in the region outside of China" over the past four months, wrote Sunil Koul, Asia-Pacific equity strategist at Goldman.
China's economy is in the midst of an unexpectedly slow recovery from the pandemic, hampered by a real estate slump and high youth unemployment. But sluggish growth is not the only problem.
Hiroshi Matsumoto, senior fellow at Pictet Asset Management (Japan), says American and European investors worry about the fallout of a potential Taiwan conflict. "There's concern that assets could be frozen or otherwise become difficult to sell, like what happened to Russia after its invasion of Ukraine," he said. "Investing directly in mainland Chinese stocks is risky."
This comes on top of persistent concerns about human rights in China.
Institutional investors often use the MSCI Emerging Markets Index as a benchmark. China has the largest weighting of any market in the index at about 30%, nearly double the 16% of the No. 2 spot, Taiwan.
The growing demand for emerging-market funds that cut out China echoes how "ex-Japan" became a common theme in Asian investing after its economic bubble burst three decades ago.
Based on data from Morningstar Direct, a record high of eight exchange-traded funds and investment trusts with "ex-China" in their names were created in 2022, up from three in 2021. Four have been set up so far this year.
Net assets in BlackRock's iShares MSCI Emerging Market ex-China ETF have swelled more than 10-fold in two and a half years to $5 billion. Columbia Threadneedle Investments' Columbia EM Core ex-China ETF logged its largest weekly inflow to date in the five days through July 14 at $27 million.
And while the MSCI Emerging Markets Index has gained 9% since the end of 2022, the ex-China equivalent rose 14%. The CSI 300 Index, composed of major Chinese names, climbed just 3%.
Investors are gravitating to India as an alternative destination. Surging since April, the benchmark Sensex index is now hovering in record territory. A total of $12.8 billion in foreign capital has flowed into Indian equities so far in 2023, beating Taiwan and South Korea despite their markets being buoyed by semiconductors.
Part of India's appeal lies in expectations of growing domestic demand fueled by an expanding middle class. United Nations data shows the country's population climbing above China's midyear as it reaches around 1.43 billion, with the gap only expected to grow.
Investors also anticipate big multinationals moving manufacturing from China to India. U.S. chipmaker Advanced Micro Devices said Friday it plans to invest $400 million in the country over five years, including in a new design center that will be the company's largest.
Money is also flowing into Vietnam, which MSCI considers a "frontier market." Its benchmark VN-Index has jumped 20% this year.
Labor costs are low and it's politically stable, so there's a lot of interest in it as a new manufacturing hub and investment destination in place of China," said Shinichiro Akematsu at Aizawa Securities in Tokyo.
South Korean electronic parts maker LG Innotek, part of the LG conglomerate, is investing $1 billion to ramp up production of camera modules in the Vietnamese city of Haiphong.
Anticipation of more foreign direct investment has boosted the shares of industrial park developers Kinhbac City Development Holding and Long Hau, which have gained 36% and 31%, respectively, since the end of last year. Fecon, an infrastructure company specializing in foundation engineering and underground construction, has surged 80%.
Source: Nikkei Asia
Same category news
Kenya Akama - Fumika Sato