Facebook Launches Shopping Platform for Small Businesses
WSJ | Maria Armental
Wednesday |

05/20/2020 13:03
---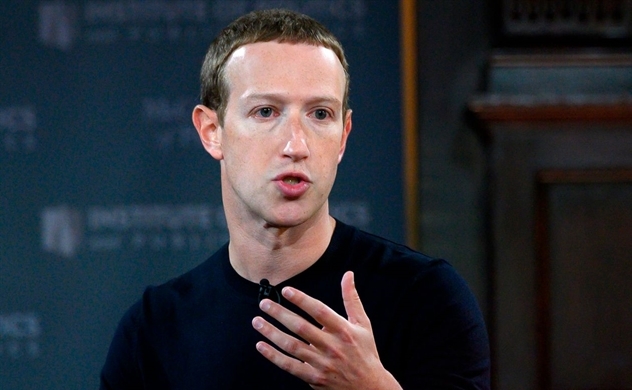 PHOTO: ANDREW CABALLERO-REYNOLDS/AGENCE FRANCE-PRESSE/GETTY IMAGES
CEO Mark Zuckerberg says the virtual shops will aim to counter Covid-19's 'economic shock'.
Facebook is making a big push into online shopping through Facebook Shops, enlisting small businesses to sell their wares through its platform and giving them access to its technology at the same time the coronavirus pandemic has upended business world-wide.
"It's clear at this point that COVID isn't just a health emergency," Facebook Chief Executive Mark Zuckerberg said Tuesday, referring to Covid-19, the disease caused by the new coronavirus that has forced businesses to close physical stores. "It's also the biggest economic shock that we've felt in our lifetime."
Small businesses, Mr. Zuckerberg said, will be able to personalize virtual storefronts to show specific products that are considered more relevant and use augmented reality to let customers virtually try on things such as sunglasses, lipstick or makeup or sample what furniture might look like in a room.
The virtual shops will appear on the businesses' Facebook and Instagram accounts and, eventually, on the Messenger and WhatsApp messaging tools.
The move, which Facebook said was months in the making and was done with partners such as Shopify Inc., comes a day after the company released results from a survey of small-business owners that found that as of April nearly one-third of small and midsize businesses had stopped operating.
"Small businesses need a way to find new buyers," Shopify CEO Tobias "Tobi" Lütke said Tuesday, speaking with Mr. Zuckerberg.
Facebook, Mr. Zuckerberg said, is building a dedicated shopping tab on Instagram, for example, and a destination inside Explore, a feed that helps users discover things they might be interested in based on factors such as people they follow or social-media posts they like. Live shopping features, he said, will be added.
"For years, people have used our apps to buy and sell things from the early days of posting a photo of a bicycle with the caption 'for sale,' to selling your coffee table on Marketplace and now shopping styles from your favorite brands and influencers on Instagram," Mr. Zuckerberg said in a statement posted on the company's blog.
"It was the people who use our apps who envisioned social commerce," he added. "We're helping them make it a reality."
Source: WSJ
Hot news of the day