China's Xiaomi and Oppo join the race to become global fintech powerhouses
Tech in Asia | Kenan Machado
Thursday |

05/14/2020 09:20
---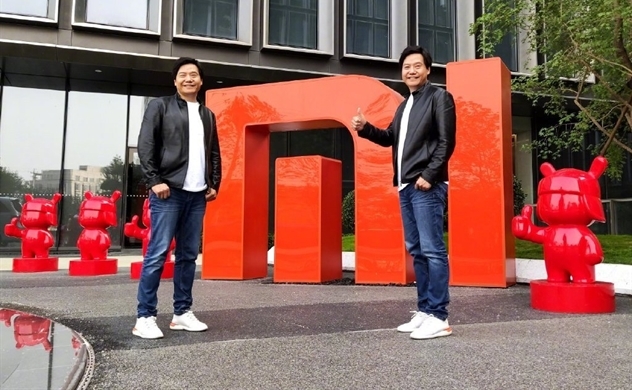 Xiaomi founder Lei Jun. Image credit: Xiaomi
Xiaomi and Oppo are betting big on their global fintech ambitions by joining the race to become global fintech powerhouses.
The companies are replicating their China playbook to sell loans in India in an attempt to shore up wafer-thin margins on budget smartphones.
If successful, these phonemakers could earn significant revenue by charging commissions and interest on loans. They could also profit from collecting and selling anonymized consumer data to financial institutions, giving them an edge over traditional lenders.
Limited sharing of user data after getting their consent is allowed in India as regulations are drafted to better manage the information.
Xiaomi and Oppo have launched apps on the Google Play stores that allow Indian users to borrow money for personal or business purposes and invest in mutual funds.
The two companies are acting as intermediaries to sell loans of up to 200,000 rupees (US$2,600) for Indian banks such as HDFC and Aditya Birla Group. Financing startups such as EarlySalary and Lendingkart have also teamed up with Oppo, while ZestMoney and CreditVidya are working with Xiaomi.
Currently, both Xiaomi and Oppo get commissions in line with what traditional brick-and mortar distribution channels charge lenders. These distributors include banks, retailers of consumer goods, and online loan comparison startups.
Despite multiple requests from Tech in Asia, Xiaomi declined to comment on its commission structure. But observers and rivals say its fees should be similar to Oppo's, whose commission rates are in line with industry standards. Annual interest rates on loans disbursed on Xiaomi's platform range from 16.2% to 36%, according to the Google Play Store.
Xiaomi helped disburse US$16.6 million in loans through December 2019, a spokeswoman tells Tech in Asia. Oppo didn't give a similar number.
The loan book of Indian microfinance institutions stood at about US$28 billion by the end of December, an industry body said. It didn't provide a year-earlier figure.
Tech in Asia reported this story earlier here.