Chastened Samsung heir will not hand the company down to his children
CNN | Sophie Jeong, Jake Kwon
Thursday |

05/07/2020 10:15
---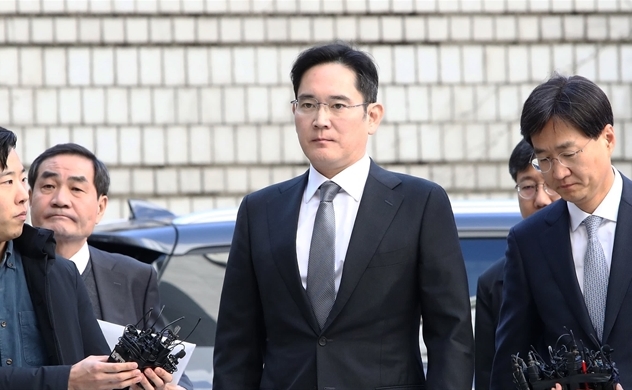 Samsung's de facto leader, Vice Chairman Lee Jae-yong, abruptly announced that his children will not take over from him at the South Korean conglomerate. © Getty Images
Samsung's de facto leader Lee Jae-yong says he will not be handing the company's management over to his children.
The billionaire Samsung vice chairman, who is the son of former chairman Lee Kun-hee, made the announcement at a press conference in Seoul on Wednesday.
"I do not plan to pass down my role to my children," the younger Lee, who is also known as Jay Y. Lee, told reporters.
"This is something I have thought about for a long time but have been hesitant to express openly. It was because not only is the business environment difficult, but I felt it would be irresponsible to speak on succession issues when I myself have not been properly proven yet," he added. His father was left incapacitated by a heart attack in 2014.
Samsung is South Korea's biggest conglomerate. Its combined businesses are estimated to account for around 15% of the country's entire economy. Samsung Electronics, the biggest part of the group, is the world's leading smartphone maker and a vital supplier of memory chips and display screens.
Lee, who was jailed in 2017 after what many called the "trial of the century," also apologized for shortcomings in his leadership of the company. He was convicted of bribery linked to the company's succession and the downfall of former South Korean President Park Geun-hye.
Lee on Wednesday acknowledged that Samsung has "failed, at times, to meet society's expectations." He discussed some of the controversies the company has faced in recent years, including disputes over the forming of labor unions as well as his own criminal trial.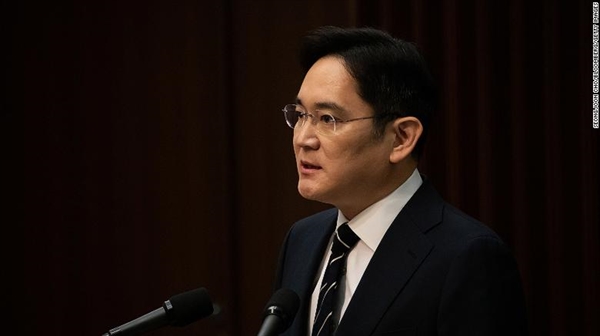 Jay Y. Lee, co-vice chairman of Samsung Electronics, speaking at a news conference in Seoul on Wednesday.
"This has been my fault," Lee said. "I offer my sincere apology.
The executive's remarks come after Samsung's independent compliance committee advised Lee to apologize over the handling of succession and labor.
While Lee was freed from prison in 2018, his case gripped South Korea for months. It was part of a huge influence-peddling scandal that brought down the government of former President Park.
Last August, South Korea's top court ordered a retrial for Lee, reigniting the case and raising concerns that the technology scion could be sent back to prison.
Lee's comments came just days after Samsung warned investors about growing headwinds for its business.
The company last week reported rising revenue and operating profit for the first quarter of the year, but it also cautioned that the months ahead would be painful as the coronavirus pandemic disrupts global supply chains, hurts smartphone demand and complicates the adoption of 5G technology.
Source: CNN