ByteDance reportedly hit $3b in profit last year
Tech in Asia | Doris Yu
Friday |

05/29/2020 12:23
---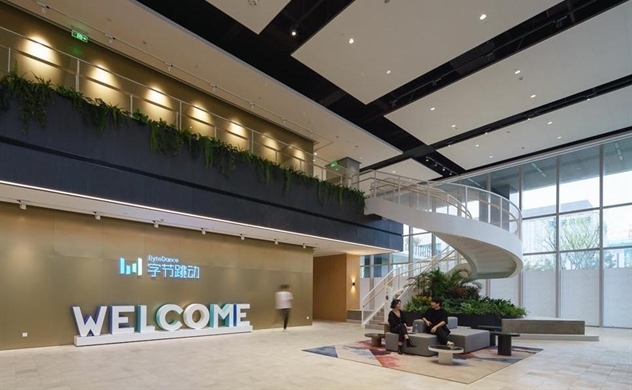 China's ByteDance, the parent company of video-sharing app TikTok, has recorded a net profit of more than US$3 billion last year, people familiar with the matter told Bloomberg.
The company more than doubled its revenue to over US$17 billion from US$7.4 billion in 2018. The jump was driven by a significant growth in user traffic that lured advertisers from Tencent and Baidu.
Tech in Asia reached out to ByteDance but a spokesperson for the company declined to comment.
Aside from TikTok and its Chinese version Douyin, ByteDance also operates news aggregator Toutiao and enterprise messaging app Feishu, among others. It has amassed around 1.5 billion monthly active users for all its apps, according to the report.
Sources say the company currently has over US$6 billion of cash on hand. ByteDance was recently valued between US$105 billion and US$110 billion on the secondary markets, and an analyst in the Bloomberg report expects the company to reach a market value of US$150 billion to US$180 billion in an initial public offering.
Last week, ByteDance announced that it has roped in Kevin Mayer, who had spearheaded the rollout of Disney video-streaming service Disney+, to be the company's chief operating officer and TikTok's CEO. Mayer will be leading the music, gaming, and emerging businesses at the Chinese tech giant.
ByteDance also earlier revealed plans to hire 10,000 employees to expand its global headcount to 100,000 this year amid the pandemic. It looks to recruit for high-level research or software coding roles to support its existing business as well as expand to new businesses such as gaming and ecommerce.
As of November last year, the company has over 60,000 employees and serves over 150 markets, according to its website. It has offices in 126 cities globally, including Shanghai, New York, London, Paris, Mumbai, Singapore, Jakarta, Seoul, and Tokyo, among others.
Source: Tech in Asia
Hot news of the day