BP takes $17.5 billion write-down, expects oil price to stay low
WSJ | Sarah McFarlane
Monday |

06/15/2020 17:26
---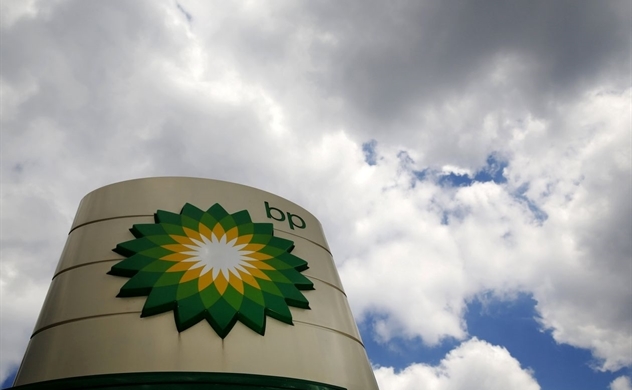 BP said Monday that it expects to report a charge of between $13 billion and $17.5 billion in its second-quarter results. PHOTO: LUKE MACGREGOR/REUTERS
The coronavirus pandemic has forced the oil major to take the largest write-down in the industry in years.
BP PLC is writing down up to $17.5 billion of its assets and might leave some of its oil and gas in the ground because of lower energy prices and weakened demand amid the global crisis caused by the novel coronavirus.
The British energy giant sees the pandemic—which caused nationwide shutdowns and drove U.S. oil prices into negative territory—having a lasting economic impact, leading to fragile energy demand and sinking prices.
The virus will also accelerate the world's shift to a lower carbon economy, BP said, with governments directing some of their stimulus packages to climate-friendly initiatives.
BP's shares were down 5% in early trading Monday. The company will report its second quarter results on July 28.
The largest write-down by an oil major in years is also linked to BP's newly appointed chief executive's plans to reshape the company. Bernard Looney, who was promoted in February, wants to prepare for a low-carbon future by making BP leaner and nimbler.
Last week, BP said it was cutting nearly 10,000 jobs, or 14% of its workforce, as it seeks to strengthen its finances.
Energy companies were quick to cut costs and spending as Covid-19 spread. Some companies, including Royal Dutch Shell PLC and Equinor ASA, went as far as cutting their dividends. BP maintained its dividend but cut its investment plans by 25% to $12 billion and is targeting $2.5 billion in cost savings by the end of next year.
BP said Monday that it expects to report a charge of between $13 billion and $17.5 billion in its second-quarter results, from a combination of pretax impairment charges against property, plant and equipment, and write-offs on asset values.
It is also reviewing its intent to develop some of its oil and gas fields, which haven't so far been fully tapped.
The company already has one of the highest levels of debt in relation to its size among its peers. Its gearing—the ratio of net debt to the total of net debt and equity—rose to 40% including leases in the three months to March, from 35% in the previous quarter and above its targeted 20%-30%. Analysts were already anticipating it would rise further and this will be exacerbated by the write-down.
"BP's balance sheet was stretched even without this impairment, and is likely to look even more stretched following it," said Biraj Borkhataria, co-head of European energy research at RBC Capital Markets. The company will be reliant on higher energy prices or proceeds from asset sales to pay down debt, Mr. Borkhataria added.
BP's revised long-term energy price assumptions included Brent oil being pegged at $55 a barrel, down from a previous assumption of $70 a barrel. Benchmark Brent oil traded at around $37 a barrel on Monday, having almost halved since the start of the year.
Source: WSJ
Hot news of the day