Vietnam's voice AI market value estimated at multi-billion US dollars: Uniphore
Luu Van Dat
Thursday |

12/17/2020 12:56
---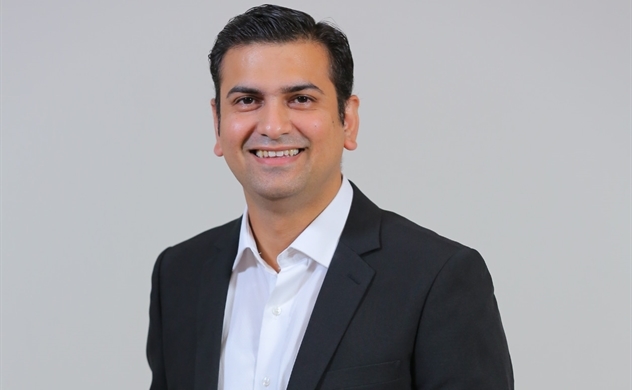 Mr. Ravi Saraogi, Co-founder and President of Asia Pacific of Uniphore. Photo: Uniphore
Uniphore, an Indian conversational AI startup, which has achieved a noticeable position in Vietnam since 2018, estimated great potential for the industry in Vietnam, among the fastest-growing economies in Asia despite pandemic.
With Covid-19 pandemic, digital economy transformation, growth in local service sector, and approaching Tet Holiday, Vietnam has been considered to have huge potential for conversational AI market.
Customer service enterprises in the country have started applying Conversational Service Automation platform for business effectiveness.
Globally, the customer service market value was estimated at about $470 billion, said Ravi Saraogi, Co-founder and President of Asia Pacific of Uniphore.
"Vietnam covers a large portion of the $470 billion dollar of customer service market. Each Vietnamese company has the potential to deploy the voice AI platform," said Ravi, adding AI voice market in Vietnam could reach many billion US dollars.
In Southeast Asia, Vietnam is probably the fastest growing market in terms of adoption of new technologies and digital trends. Looking at the overall enterprises in the country, there are numerous number of banks, insurance companies, telecom service providers, which installed large customer service centers, he commented.
The market is expected to grow rapidly, both in terms of its own growth potential and during the pandemic. Gartner, a world's leading research and advisory company, forecasts that by 2025, businesses that embed AI in their multichannel customer engagement platform will elevate operational efficiency by 25 percent.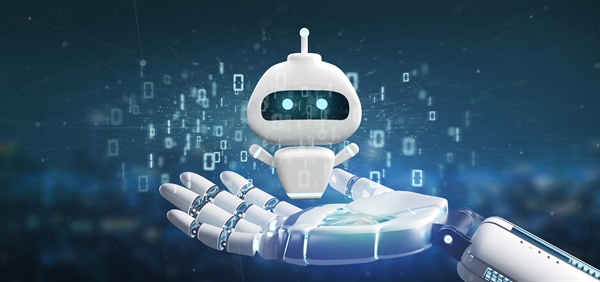 Photo: Uniphore
Uniphore, one of the largest service providers of conversational automation using artificial intelligence, has several clients in Vietnam. FE Credit, a lending arm of VP Bank, is one of Uniphore's largest customers in the country. It is also one of the tech firm's largest customers in the region.
Vietnam, under a strong wave of digital transformation, has great demands for voice AI in telecom service providers, banking and financial sector to cater to the growing demands of the market. Uniphore is working with a couple of other banks, lending companies and finance organizations, insurance company in the country as well.
Beside Covid-19 pandemic, Tet Holiday, which is approaching in Vietnam could bring Uniphore more clients.
"Every time we have encountered Tet Holidays with our existing customers, we saw an uptake of number of calls. During the holidays, people will come together, buy a lot of stuffs. This is a time a lot of financial assistance is required, loan products," said Ravi.  
During Tet holidays, the number of contact center executives will be lesser, but the calls will increase, so the demands of deploying conversational AI increase, he said.
Technology has emerged as the clear winner across multiple sectors, against the backdrop of COVID-19 and the scenario it introduced. Uniphore's CSA platform has already started showing rapid momentum and growth.
"I think Covid-19 is a very unique challenge. Its is unprecedented challenge. Most of us at least in this generation have never seen this challenge of nature and it is a challenge which has simultaneously affected the whole world."
However, the pandemic, which resulted in a soaring demands for automation during the economic downturn, has brought a larger number of calls to be handled by fewer agents as most people have been staying at home during the nationwide social distancing, he added.
Voice AI startup Uniphore, among the top 5 Conversational AI companies globally, expects its products could help pandemic-hit firms to achieve smoother operations while reducing the weight on customer service agents during the crisis.
Voice AI is a relatively new for Vietnam, where the telecommunication firms, banks, insurance firms and online commerce industries mushroom and grow rapidly. The country is also becoming a business process outsourcing hub. Customer support companies will increasingly need technological improvement to cope with rising calls.
Uniphore's conversational AI platform delivers across hundred different global languages. In order to tap the Vietnamese market potential, it also develop Vietnamese language with one of the highest accuracy of voice in the region.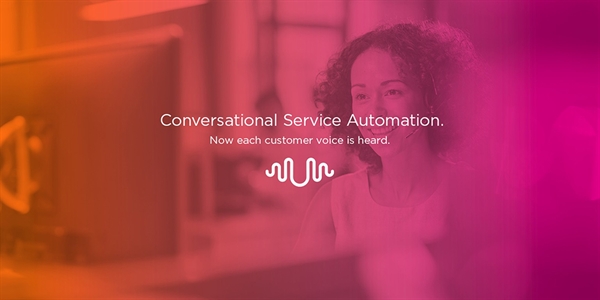 Photo: Uniphore
Conversational Service Automation is a set of technologies that work to enable computers to interact with humans by simulating human voice or chatting in order to automate communication.
Founded in 2008 in India, Uniphore has carved a niche for itself with its Conversational AI and Automation Platform. The services help contact centers transform to meet the needs of customers while reducing costs and maintaining high quality despite rising call volumes. It does so by listening to and analyzing every call and using AI to automate and augment the conversational experience.
The firm is at the forefront of redefining the customer service industry by delivering transformational experiences and we have seen some big client wins in the last few months.
Enjoying a growth of 300 percent in the last two years, Uniphore has over 20 large global clients. The geographical presence of the company is in 12 countries across the globe including Japan, Vietnam, Indonesia, Singapore, Philippines, India and North America.
Latest news