Vietnam's FPT targets U.S. with eye on AI and chip deals
Yuji Nitta
Wednesday |

11/15/2023 14:45
---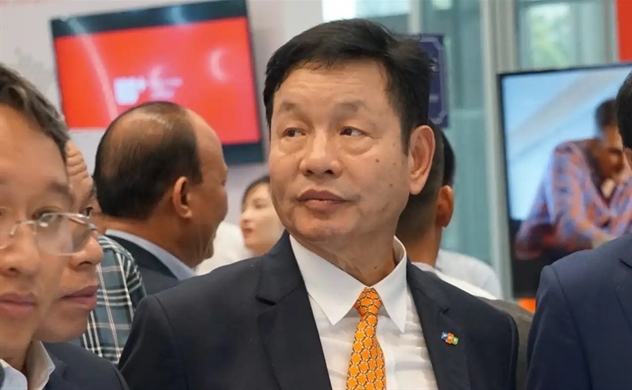 FPT Chairman Truong Gia Binh announced plans to invest $100 million in the U.S. this year. Photo by Yuji Nitta.
FPT is becoming a major investor in artificial intelligence startup Landing AI as it aims to increase annual revenue in the country to $1 billion by 2030.
"This collaboration will open up a new era for AI development in Vietnam and bring new opportunities for our country's future generations to excel in high-tech fields," FPT Chairman Truong Gia Binh said in a late-October news release announcing the Landing AI investment.
The company's strategy is in line with the Vietnamese government's plans to accelerate the development of its AI and semiconductor industries.
FPT announced this month the acquisition of U.S. product engineering services company Cardinal Peak, which has 100 engineers and more than 300 clients.
When U.S. President Joe Biden visited Vietnam in September, Binh declared in front of senior American and Vietnamese officials that FPT would invest $100 million in the U.S. by the end of 2023.
Consolidated net profit rose 18% on the year to about 5.7 trillion dong ($234 million) for the January-September period. Although profits are high, further growth will require the development of new fields, such as AI and chips, as well as expansion of overseas businesses.
FPT was founded in 1988 by 13 engineers, including Binh. Its first delivered software was a reservation and booking system for Vietnam Airlines. The company partnered with IBM and others to spread the use of computers in the Southeast Asian country after the U.S. lifted its trade embargo in 1994.
Source: Nikkei Asia
Same category news