Vietnam's electronic wallets "burn" money in a fierce battlefield
Khanh Minh
Thursday |

09/24/2020 12:20
---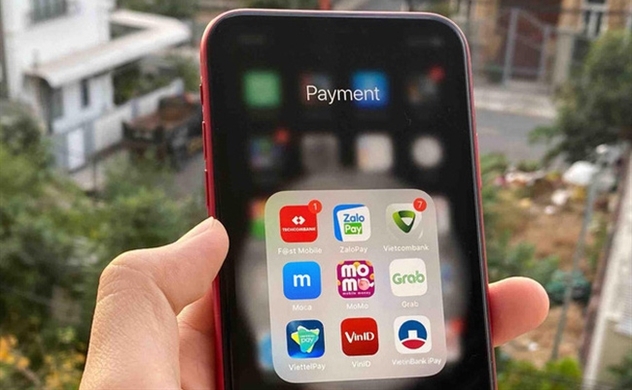 Photo: cafeF
Ride-hailing, e-commerce have been accepting losses for a bigger market share in Vietnam's market. E-wallet, which have been mushrooming in the country have engaged into a similar race.
Van, a white-collar worker in Ho Chi Minh City, suddenly stopped to buy five bags of mixed rice paper on Khanh Hoi Street, District 4, while she was rushing to her office. She pulled out her smartphone and proceed a QR code scan. She opted to pay with MoMo wallet.
Meanwhile, in Hanoi, residents of Times City, Royal City, and other apartment buildings developed by Vinhomes, a real estate arm of Vingroup, love using VinID to pay their bills.
None-cash payment and using e-wallet have become more popular in Vietnam despite the country's ratio of cashless payment is among the lowest in Asia.
Data from IDC and NTT shows that Vietnam's rate of non-cash payments is almost the lowest, just above the Philippines. Cash payment ratio in Vietnam is currently at 80 percent, while in Indonesia, the ratio is 68 percent, Japan, 78 percent, Thailand, 60 percent, China, 34 percent and South Korea, 36 percent.
Vietnam still has much room and potential for none-cash payment service since more than 52 percent of the population using the internet and accessing smartphones daily. Those who were born after 2000 and after 1980 are the main consumers of digital economy.
Unlike China, the e-wallet market is almost preconfigured for giants WeChat and Alipay, Vietnam's e-wallet market is fragmented, and users opt to use a wallet with more benefits. Therefore, the battle to "burn" money for market share of digital wallets does not seem to be over.
Currently, most electronic wallets are closed linked to an ecosystem. ZaloPay is connected to the Zalo ecosystem of VNG, Airpay connects to the ecosystem of Shopee and NOW, Moca connects with Grab. MoMo and Payoo stand alone.
However, MoMo announced it had 20 million users in September 2020. MoMo made a rapid spurt after receiving an investment from Warburg Pincus in early 2019. The invested amount was not disclosed, but this has been the largest investment in fintech in Vietnam.
Between 2016 and 2019, MoMo reported annual revenue growth at 100 percent. In 2019, MoMo's revenue reached VND4,233 billion ($182.6 million), doubling that of 2018. In 2017, its revenue was VND1,434 billion ($61.8 million) and its 2016 revenue was VND889 billion ($38.7 million).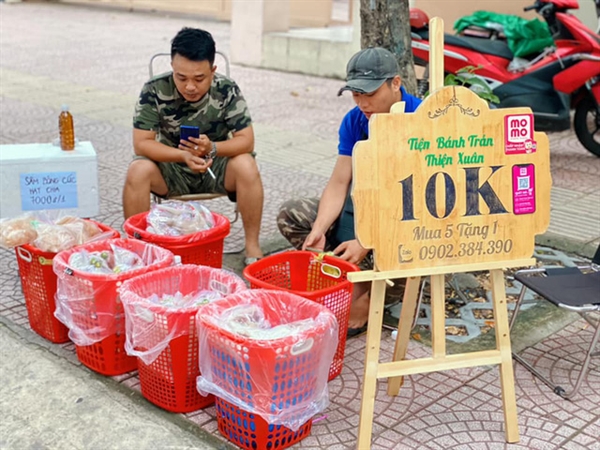 Photo: CafeF
Despite bright number in revenue, MoMo reported 2019 after-tax loss at VND854 billion ($36.8 million), double from 2018 loss.
Zion, the owner of ZaloPay reported 2019 loss at VND390 billion ($16.8 million). It is expected that ZaloPay's 2020 loss will be at VND625 billion ($27 million).
ZaloPay has been spending a lot of money for several promotions to expand the market share. However, the growth rate is still modest.
AirPay managed by SEA, the parent company of Shopee and NOW, reported growth in revenue in recent years. Its 2019 revenue was VND3,087 billion ($133 million).
Despite growth in revenue, AirPay's profits was quite modest, reaching VND10 billion ($431,500) in 2018 and VND14 billion ($604,000) in 2019, down sharply from 2016 and 2017 achievements.
Payoo is among the most effective wallets in Vietnam. In 2019, its revenue was more than VND3,200 billion ($138 million), with VND107 billion ($4.6 million) profit.
Thanks to Grab's ecosystem from ride-hailing, food delivery, free interbank money transfer, Moca's revenue soared in 2019. However, Moca recorded VND147 billion ($6.3 million) loss.
Moca's strategic partner Grab announced to invest $500 million in Vietnam over the next five years to expand the network.
VinID, which takes advantage from Vingroup's customer data, reported VND30 billion ($1.3 million) loss in 2019.
According to IDC report, among 10 countries in Asia Pacific, Vietnam stands behind China and South Korea in the growth rate of e-wallet. The country is ranked third after Japan and Malaysia in terms of debit card growth.
Vietnam's e-payment is expected to thrive in the period of 2022-2030 when younger generations start using smartphones. In order to stay ahead of the trend in the coming time, current e-wallets are racing constantly to expand new customers and retain old customers.
CafeF news website cited Vice Chairman and Co-General Director Nguyen Manh Tuong when telling about loss as saying "If we stop, we will lose everything."
Source: CafeF
Same category news