Vietnam launches first blockchain association
Bao Trung
Tuesday |

05/17/2022 15:14
---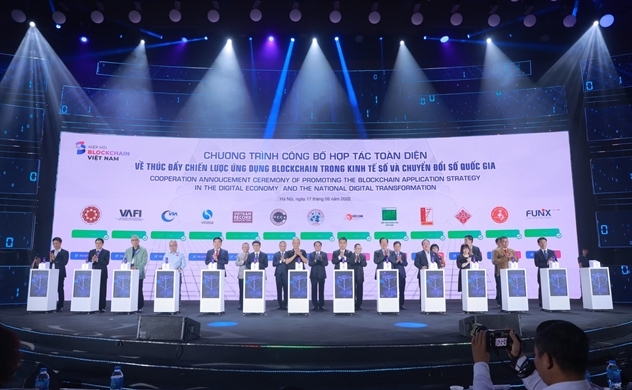 Source: Khoahocphattrien
After the establishment of the Blockchain Alliance under the Vietnam Digital Media Association, the domestic Blockchain technology-loving community witnessed the birth of the Vietnam Blockchain Association.
The association was allowed to establish by the Ministry of Home Affairs on April 27. This is the first official legal entity that brings together people who research and apply blockchain technology in Vietnam.
It is a socio-professional organization whose purpose of operation is not contrary to the law, charter, headquarters, seal and private property. This association was established on a voluntary basis of individuals and organizations with common interests, professions and operational purposes.
"The Vietnam Blockchain Association is committed to contributing to raising public awareness and advising on the construction of legal corridors, standards in the application and development of products and services on the basis of blockchain technology," said Mr. Hoang Van Huay, Chairman of the Association.
Mr. Hoang Van Huay, Chairman of the Association. Source: Vnexpress
This will be a regular organization to protect the legitimate rights and interests of associations, members and the Vietnamese Blockchain community, contributing to the country's socio-economic development.
In the coming time, the association hopes to receive the participation and contributions of individuals and businesses researching and developing blockchain technology in Vietnam in order to build a stronger association. in quality and quantity, he added.
The association will expand relationships with blockchain organizations and communities around the world, share experiences and resources to research, test, apply, deploy, attracting investment for the operation of the blockchain industry, training and developing digital human resources in accordance with law of Vietnam.