Vietnam has necessary conditions, factors to develop semiconductor industry: Insiders
VNA
Friday |

11/10/2023 09:00
---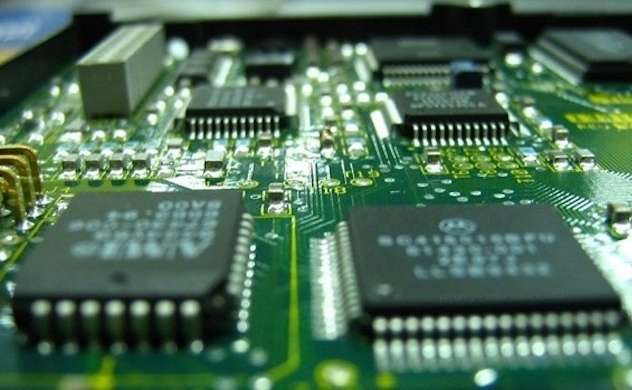 Photo by baodautu.vn.
In the near future, Vietnam will become a reliable partner and an important link in the global semiconductor manufacturing and supply chains.
The semiconductor industry is of strategic importance globally and Vietnam is participating more strongly in the regional and global semiconductor ecosystems.
The Foreign Investment Agency under the Ministry of Planning and Investment said that foreign direct investment (FDI) into Vietnam reached more than 25.7 billion USD in the first 10 months of this year, up 14.7% year-on-year.
In its report ASEAN Perspectives released on September 12, HSBC economists assessed that despite severe trade challenges, Vietnam continues to be on the frontline to receive quality FDI.
The report also assessed that Singapore, Malaysia, and Vietnam are three outperformers in the tech industry.
Many technology groups have made their mark on investment activities in Vietnam. According to HSBC, half of Samsung's global smartphone output comes from Vietnam. This has also encouraged other tech giants, especially Apple, to expand their operations.
Do Van Su, Deputy Director of the Foreign Investment Agency, said that there is a shift of capital from North American investors to Vietnam. To date, US-based Apple has completed the transfer of 11 audio-visual equipment factories to the Southeast Asian nation. Apple's familiar partners in Vietnam, namely Foxconn, Luxshare and Goertek, have also increased capital and expanded factories in the country.
Recently, the US's Semiconductor Industry Association and many businesses came to Vietnam to explore the investment environment as a location for shifting chip production.
According to economists, with the cooperation of US technology enterprises, Vietnam will be able to exploit and produce semiconductors on a larger scale next year.
Vu Tu Thanh, Deputy Regional Managing Director and Vietnam Representative for the US-ASEAN Business Council (USABC), said that the US is interested in the fields where Vietnam can participate in the global supply and value chains such as automobile and semiconductor manufacturing, and currently many US companies are continuing to accelerate the supply chain shift to Vietnam.
Linda Tan, president of SEMI SEA, a regional association serving the manufacturing supply chains for the microelectronic, display and photovoltaic industries, said that Vietnam's semiconductor industry is also on a path of development with significant potential and advantages. The country has been increasingly attracting major semiconductor corporations from the Republic of Korea, Taiwan (China), and the US.
According to her, US President Joe Biden's visit to the country in September and the jointly announced upgrade of bilateral relations to a comprehensive strategy was a demonstration of the US and Vietnam's cooperation in innovation and development of the semiconductor industry as their highest priorities.
At the ongoing sixth plenary session of the 15th National Assembly, in a report on the goals and targets of Vietnam's economy in 2023, 2024 and the following years, Prime Minister Pham Minh Chinh emphasised the development of several key industries that Vietnam is aiming for, including the processing, manufacturing, and semiconductor industries.
According to Minister Dung, Vietnam has a wealth of potential, opportunities and all the necessary conditions and factors to develop the semiconductor ecosystem.
Source: Nhân Dân
Same category news