Vietnam agritech supply-chain pioneer Koina raises funds from Singapore's Glife Technologies
Khanh Minh
Thursday |

05/05/2022 07:30
---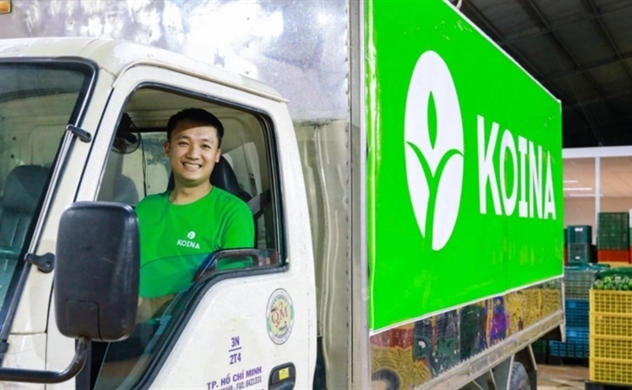 Koina attracts 80 farming households for exclusive cooperation. Photo: Koina
Koina Investment Group JSC, a Vietnam-based agritech supply-chain pioneer, announced on 2nd May, 2022 that it has received investment from Glife Technologies Pte Ltd, an investee company of Temasek's Heliconia Capital.
Led by a high calibre management team with a proven track record in building highly successful growth companies, the startup has achieved a breakthrough in Vietnam's agricultural technology field and attracted investment from a reputable regional company that was backed by marquee investors only four months after its establishment.
Koina coordinates with local cooperatives and farmers to provide farming technology. This solution not only helps increase productivity for farmers but also helps connect stakeholders in the supply chain and improve efficiency in planning production and consumption. In turn, Koina can ensure reliable supplies and quality consistency from a variety of sources.
Koina's distinctive features
In addition, the Vietnamese startup provides value-added services such as pioneering delivery solutions for buyers at wholesale market prices. For farmers, Koina has committed to off-take products at competitive prices. This will increase stability between supply and demand that comes from information transparency and fair pricing for all parties involved.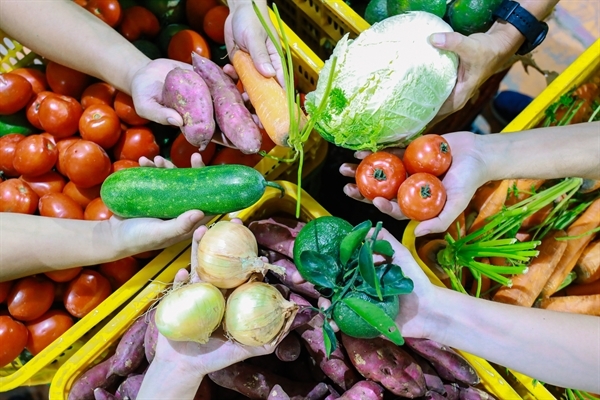 Koina coordinates with local cooperatives and farmers to provide farming technology. Photo: Koina
The agritech supply-chain pioneer has also developed a multi-channel sales network from General Trade (wet-markets) to Modern Trade (supermarkets, convenience stores) to HORECA, catering for a diverse group of B2B customers.
The business model of Koina is considered rare in the market because the company focuses on building an ecosystem for agricultural products supported by data, technology, and a network of partners.
One of the important technologies applied in the ecosystem is an ordering app that integrates all messaging platforms and compiles invaluable purchase information. Koina also uses technology to simplify and reduce human errors in transportation processes, maximize truckloads, and provide real-time delivery updates.
Explaining the reasons for Glife's investment in Koina, Justin Chou, CEO of Glife Technologies, said, "We believe in the company's business model, development strategy, capability and enthusiasm of the Koina founding team. We see Koina as an exciting Vietnamese agri-tech company, and our investment into Koina is a necessary catalyst in helping to enhance the regional agricultural value chain. More importantly, we see Koina playing a pivotal role in helping to build trust and augment the status of Vietnamese agricultural products in the region."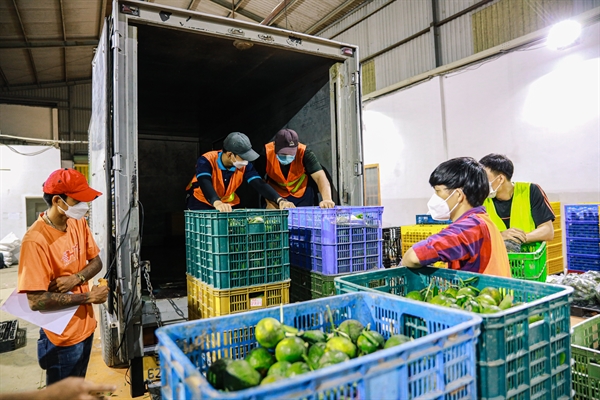 Koina has opened the first Koina Collection Center in Vinh Long province. Photo: Koina
Growing for great potential
After more than three months of operation, the startup has already celebrated a milestone of 1,000 tons of delivered agri-products. This is impressive growth compared to the previous milestone of 100 tons achieved within the first 60 days, said Luu Hoang Khoa, CEO of Koina Investment Group.
The company has also opened the first Koina Collection Center in Vinh Long province through strong support from the local farming community. Together with three warehouses in Hanoi and Ho Chi Minh City, the total area of central warehouses operated by the company has increased to more than 4,000 square meters.
Thanks to rapid development, Koina has attracted 80 farming households for exclusive cooperation, with a total farming scale of more than 50 hectares and distribution to over 3,000 merchants in 9 provinces including Ho Chi Minh City and Hanoi.
"This number is still increasing because Koina has only exploited a part of the two big cities, Hanoi and Ho Chi Minh City," said Khoa.
Koina will be looking to raise their series pre-A funding round within third quarter this year to enhance its tech platform and facilitate its expansion plan.
Agribusinesses are estimated to contribute about 14.9 per cent to Vietnam's gross domestic product and employ 33.0 per cent of the country's labour force. Despite its importance, the sector is faced with a multitude of challenges caused by embedded inefficiencies and fragmentation as most Vietnamese farmers still deploy antiquated agrarian practices.
Over the past decades, several startups and private players have tried to solve the individual problem for each element of the agriculture value chain - be it within inputs (i.e., fertilizers), farming practices, products (i.e., meat, fruits, and vegetables), logistics, food processing, or retail. However, this lack of a holistic approach to a complex issue has yielded very little result with no concrete impact.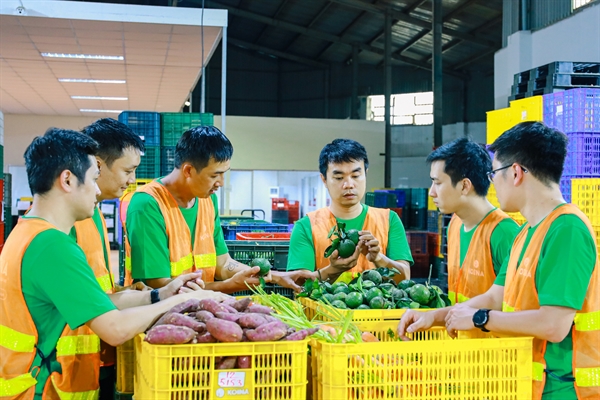 Total area of central warehouses operated by the firm has increased to more than 4,000 square meters. Photo: Koina
About Glife Technologies and Heliconia Capital
Founded in 2017, Glife Technologies is a Singapore-based farm-to-table agri-tech company that connects farmers from the region with food and beverage (F&B) businesses. It distributes fresh produce to the HORECA (hotels, restaurants, cafes) industry, and provides software-as-a-service solutions to digitally transform smallhold farmers and businesses throughout the food supply chain. Today, the firm serves over 1,000 farmers and over 2,500 merchants across Southeast Asia.
This move follows Glife's US$8.12m Series A funding round led by Heliconia Capital in November 2021.
Heliconia Capital Management Pte Ltd is an investment firm and a wholly-owned subsidiary of Singapore investment company, Temasek Holdings (Private) Limited, that provides growth capital for Singapore's leading small and medium sized enterprises, helping them become globally competitive companies.
Same category news