Vietnam accounts for 15% of Southeast Asia's online shopping market
Dai Le
Wednesday |

07/13/2022 11:46
---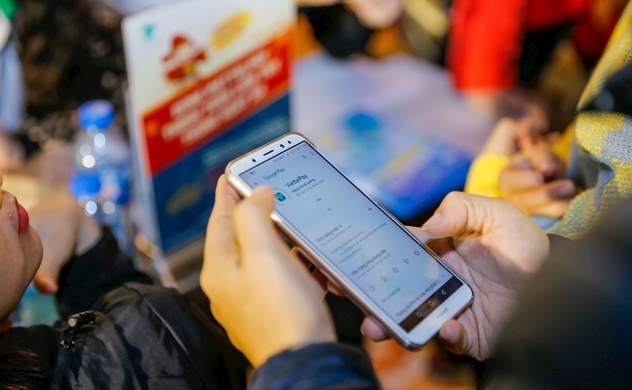 Photo: Ha Noi Moi
In 2022, the number of Vietnamese people buying online reach more than 51 million, up 13.5% over the prior year.
According to Ninja Van Group's report on online shopping in 6 countries: Indonesia, Malaysia, Philippines, Singapore, Vietnam, and Thailand with nearly 9,000 participants, Vietnam is the leading country with a number of online shopping averages up to 104 orders per year.
The report shows that Vietnamese people love online shopping and are leading the region in many indicators. Specifically, 73% of respondents said they regularly shop on e-commerce shopping platforms.
About 59% said they have ordered on international websites many times. In addition, the majority of Southeast Asian respondents are familiar with cross-border purchases within Asia or around the world.
In 2022, the number of Vietnamese shopping online will reach more than 51 million, up 13.5% over the previous year, total spending on shopping will reach $12.42 billion.
At the same time, Google and Bain & Company forecast that the scale of Vietnam's digital economy will exceed $52 billion and hold the third position in the ASEAN region by 2025.
In a report from Ninja Van Group, Vietnam accounts for 15% of the total online shopping market in Southeast Asia, second only to Thailand with 16% and on par with the Philippines.
According to another report from Statista, Vietnam is expected to own the second largest e-commerce market in Southeast Asia, just after Indonesia before 2025. Vietnam currently has an average purchase size of $26, higher than the two most populous countries, Thailand ($25) and Indonesia ($18).
Over the past two years, the number of online shoppers in Southeast Asia has increased significantly, reaching around 70 million people. On a regional scale, 70% of the total population in Southeast Asia started shopping online even before the COVID-19 pandemic broke out. The number of online shoppers in Southeast Asia is expected to grow to $380 million by 2026.
According to Statista data, Southeast Asia's average cross-border e-commerce share will increase from $74 billion in 2020 to $120 billion in 2021.
In the period 2016-2020, the growth rate averages 37.7% per year, higher than the global average of 27.4% per year. Forecast, e-commerce revenue in 2025 in Southeast Asia is expected to reach $234 billion.
Source: Zing News