ThinkZone Accelerator Batch 04 to invest up to $0.5 mln in tech startups
Xuan Thinh
Tuesday |

02/02/2021 16:36
---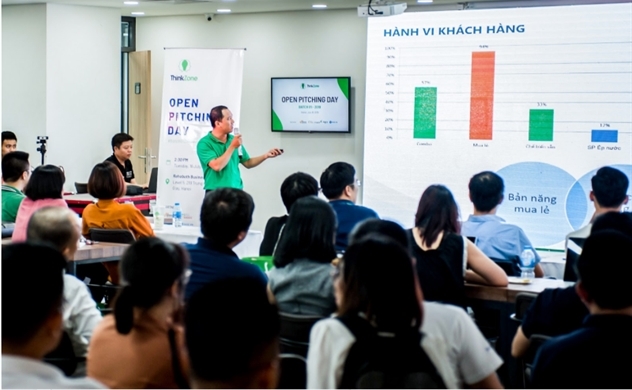 Photo: ThinkZone Accelerator
ThinkZone, the accelerator program with the largest size of investment and support in Vietnam, has opened its 4th Batch providing $500,000 direct investment in tech startups.
ThinkZone Accelerator aims to support Vietnamese startups in the stage of product-market fit validation. The program will accompany the startup development process with supporting activities including investment, training, mentoring, as well as comprehensive and practical supporting packages from ThinkZone's corporate partners.
In addition, ThinkZone also accompanies many partners with large support packages per startup, including $25,000 technology infrastructure support from AWS, $25,000 sales & marketing support from Goldsun Media Group, FPT Play, HubSpot, $12,000 support software for accounting and business management from MISA, it said in a statement.
With a network of corporate partners and the Vietnam Venture Capital Alliance, startups participating in ThinkZone Accelerator will have access to abundant investment capital, as well as opportunities to cooperate with large Vietnamese corporations such as Goldsun Media Group, G-Group, Viettel, Be Group.
In Batch 04, as a Global Market Accelerator, ThinkZone Accelerator continues to support and develop early-stage tech startups from various verticals that already have customers/sales, and is in the process of validating their products in the markets. This course will have an in-depth training segment for Fintech and Frontier Tech startups, with training and consulting activities to help startups access international markets.
After 3 batches, ThinkZone has worked with more than 900 startups, connected with more than 100 partners in the ecosystem to support startups. Especially, EMDDI - a vehicle-driving technology platform designed to empower new mobility operators to launch their own car sharing services, successfully raised hundreds of thousands of dollars in funding.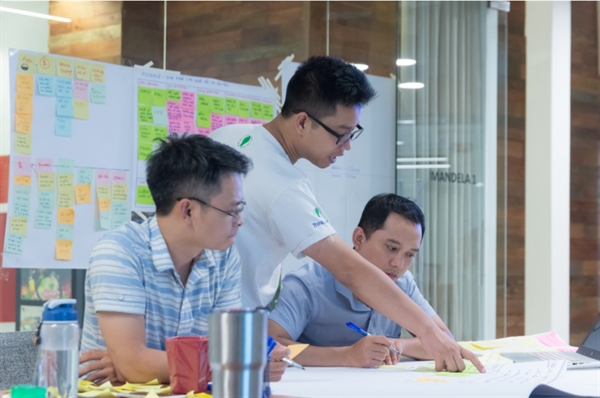 Photo: ThinkZone Accelerator
"The startup ecosystem in Vietnam is thriving back strongly in the new normal, and ThinkZone Accelerator has a mission to not only help startups access essential capital and supporting packages, but also help startups reach out to international markets ", shared Ms. Chelsea Nguyen, Investment Manager of ThinkZone.
"With comprehensive and practical supporting packages, ThinkZone will help startups save billions of dollars in sales & marketing, office, recruitment, technology, ... and connect them to potential investment opportunities."
ThinkZone Ventures is a venture capital firm investing in early-stage startups that aims to support ambitious founders, and help them grow startups to regional and global markets. ThinkZone focuses on Seed to Pre-series A startups, with investments ranging in size from $300,000 to $1,500,000.
As a Venture Capital with expertise and quality startup resources from the ThinkZone Accelerator program, ThinkZone Ventures knows how to select the most promising startups, and helps them grow their business with the best resources from ThinkZone's network of mentors and partners worldwide.
Same category news
Hot news of the day