Smart strategy of Hello Clever
Phi Vu
Friday |

05/26/2023 13:01
---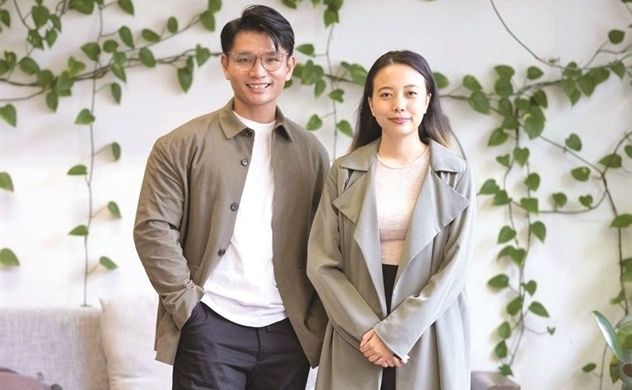 Within 2 years, Hello Clever had more than 40,000 users, 1,000 stores and more than 100 banks accepting the Company's payment method. Photo: FT.
The two-year-old fintech platform Hello Clever, which uses central bank technology, is among the 50 fastest-growing fintech businesses in Australia.
The platform is built on PayTo technology, the real-time payment method of the Central Bank of Australia. This is a government scheme to curb fraudulent online transactions in the country.
Smart consumption
Basically, payment transactions will be made from the bank accounts of the seller and the buyer through the PayTo platform, making the money transfer faster and more accurate. It is backed by all Australian banking systems.
But the problem is that Australian banks and PayTo are the foundation. They need practical applications in daily transactions to attract users to participate. The founders of Hello Clever recognized the potential of this form of attracting customers to return, which is cashback.
"Basically, stores have annual marketing expenses to keep customers. Then why not refund them directly when purchasing goods that meet certain program requirements, because that is the most practical benefit," Quynh said.
The operation of Hello Clever is very simple. When customers use Hello Clever to pay for online purchases, they will receive an instant refund without having to wait 60 days like with ShopBack or Market.
However, that is not the greatest strength of Hello Clever. The 2% fee per transaction, which has also been the company's main source of revenue up until now, was the factor that created the boom. This fee is quite low compared to the average of 4–6% (like Afterpay, Australia's largest post-paid pre-purchase application) today.
"The simplest example is us as a payment platform that integrates customer retention functions for online business stores with the most competitive fees," said Nguyen Hieu Trieu Vy, the person in charge of infrastructure. Hello Clever's technique, further explained
So within 2 years, Hello Clever will have more than 40,000 users, 1,000 stores, and more than 100 banks accepting the company's payment method. Some 4.5 million is the amount that Hello Clever has raised from venture funds to date.
The perfect pair
Tran Thi Thuy Quynh graduated from the University of Technology Sydney, majoring in finance and commercial accounting. She is also the one who started the journey of Hello Clever.
In 2015, during a class meeting with high school classmate Nguyen Binh Khiem (Vinh Long), she met Vy again. Quynh is no stranger to Vy's academic achievements and abilities, so the two started collaborating on small projects from there. By 2020, the two had decided to start a business together.
That was also the time when the Central Bank of Australia developed PayTo and called for the parties involved. Quynh worked in Australia, so she was in charge of understanding relevant laws and technical requirements and conducting meetings with stakeholders. investors to raise capital.
Due to COVID-19, travel is limited, mostly to online meetings, but this is also a positive because more investors can be met. Quynh recalls that she met more than 100 investors, from individuals to funds, to complete funding rounds.
"There were a lot of investors who refused because the size of the company at that time was small and we were young, so they thought it was not suitable for the financial industry because we had no experience," Quynh recalled.
The selection of customers for online shopping is calculated in advance because this is a group of customers that can be approached and served on a large scale with human resources of no more than 50 people. On the other hand, this is also the fastest-growing segment in the period 2023–2027.
According to Statista, the value of the digital payments market in Australia was $107.9 billion in 2023 and is expected to reach $188 billion by 2027, with a CAGR of 14.89%. In which the largest market is e-commerce payment, with 66 billion USD in 2023 and expected to reach 100 billion USD in 2027.
Hello Clever's biggest advantage is being able to deploy services at a competitive cost of technology because the R&D team is located in Vietnam, which has a lot of experience thanks to the booming fintech model in the country from 2017 to the present.
If Quynh takes care of foreign affairs, Vy plays the role of Hello Clever's logistics. Having worked at large technology companies, Vy understands that the biggest role of technology is to create value for society with moderate human resources.
The common point of both is very "bloody". When the Central Bank of Australia announced the PayTo platform, while the parties were debating its capabilities, Hello Clever joined first.
The weakness of Quynh and Vy is that they do not have much experience in the fintech field, but that is also the strength of Hello Clever when approaching the market with many new perspectives and not being bound by the costs created by the models. old finance. "That's how we created the current fee," Vy said.
But Hello Clever's path is not exactly smooth because PayTo is a common technology platform. There are at least 4 companies in Australia at the moment that are participating in Hello Clever. In a world where technology is a long race, the advantage of being first does not reduce future risk.
Quynh said that with a model like sharing the infrastructure of the Central Bank like Hello Clever, in order to create a solid advantage, it must develop horizontally, i.e., expand more services suitable for business operations and convenient to retain users.
In Australia, Hello Clever will launch new features such as smart investment and smart reward point accumulation. In addition, the company will expand, etc. into markets with payment infrastructure supported by the Central Bank, such as Australia, Singapore, Indonesia… "It will take capital to develop, but we will not expand at all costs," Quynh said.