Pandemic presents tech industry unprecedented opportunities to grow
Xuan Thinh
Tuesday |

07/13/2021 14:38
---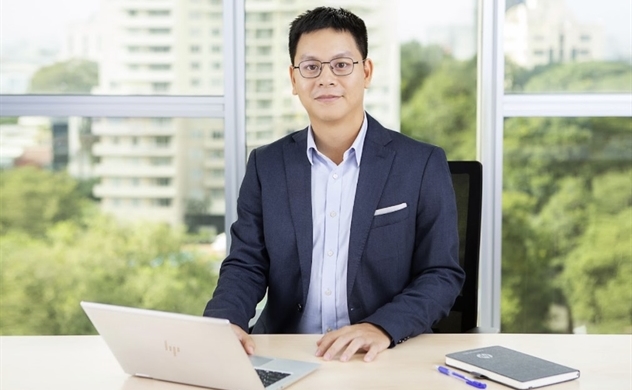 Mr. Nguyen Minh Duc, Managing Director of HP Vietnam
The COVID-19 pandemic has presented the tech industry unprecedented opportunities to grow, Mr. Nguyen Minh Duc, Managing Director of HP Vietnam told the review.
What are the challenges and opportunities that COVID-19 has brought to companies in the tech industry?
The pandemic has undeniably changed our world forever, providing the tech industry with major challenges. Like most businesses, tech companies have been facing constant disruption in production and operation, due to the unpredictability of the COVID-19 situation. We have also seen major shifts in consumer behaviour, such as the move to digital platforms, which has required tech companies to quickly adapt and come up with new initiatives to meet customers' needs and stay competitive.
Amidst the challenges, the pandemic has also presented the industry with unprecedented opportunities to grow. Among them is the acceleration towards digital transformation across sectors and industries at an unprededented pace. We are seeing changes that we expected would take three years happening in three months.
According to the World Economic Forum, 60-70% of new value created in the economy over the next decade will be based on digitally-enabled platforms. This is prime opportunity for a leading tech company like HP to capitalize on and offer products and solutions to facilitate this shift towards digital transformation.
What are HP's strategies to turn challenges into opportunities?
The impact of the COVID-19 pandemic will continue to shape our world in the years to come, and the digital era we are living in is changing at a faster pace than ever. We believe digital transformation will be the key for society and businesses to recover post-pandemic, and HP must be ready to support and accelerate the process with our products and solutions.
HP's vision is to create technology to make lives better for everyone, everywhere, and that mission has only become more critical since the COVID-19 pandemic. With the new ways of working and living in the "new normal", our priority continues to be to innovate and strengthen the diversity of our product portfolios to address the evolving needs and improve outcomes for our customers and partners.
COVID-19 has been a major drive for digital transformation worldwide and in Vietnam. How does HP plan to capitalize on this opportunity?
In our survey on SMBs done last year, 47% SMBs said digital transformation is key to their recovery post pandemic. In the public sector, the government is also prioritizing digital transformation across organizations, as we can see from the National Digital Transformation Roadmap 2025, which sets targets and guidelines to help Vietnam reach digital transformation goals with a focus on e-government, e-economy and e-society.
As an industry tech leader, HP is in the prime position to support industries and sectors to drive digital transformation with innovative products and solutions. Right now, we are developing an extensive ecosystem of devices, tools and resources to enable our customers to pivot towards a more digital future.
For example, we believe that the future of work will be a hybrid of physical and virtual workplaces, which means our products and solutions have to provide our customers with the necessary flexibility and mobility. At the same time, we are constantly improving on security features and capabilities of our products to protect organizations and businesses against the growing risks of cyber-attacks, which comes with the rise of remote working.
We are also focused on creating a more seamless Omni channel shopping experience for our customers. One of such efforts is the launch of our first ever Virtual Showroom in Vietnam this year, which integrates online and offline capabilities to bring our customers an interactive and personalized shopping experience from the comfort of their homes.
For our channel partners, in November last year we launched and are continuing to improve on our partner program HP Amplify, a platform that provides our partners with insights, digitally driven capabilities and collaboration tools so they can better serve their customers and drive business growth.
How do you think COVID-19 has shaped the tech industry in Vietnam and how will the industry look in 2021 and beyond?
Pandemic has accelerated digital integration and transformation across sectors and industries. This will drive the tech industry towards rapid innovation in order to tap into these opportunities and meet the rising demand. Capabilities such as artificial intelligence, 3D printing will become the main drivers of change, along with the unprecedented focus on data.
It has major implications on the future of work, where remote work will continue to rise in popularity. As this hybrid virtual model of the future develops, it poses a challenge but also an opportunity for tech companies to offer solutions through technology to accommodate the new demands of the workplace, enhancing productivity and workers' experience.
In Vietnam, HP is already involved in making lives better for the people through our education-focused CSR efforts in underserved communities. We have partnered with non-profit organizations such as Saigon Children's Charity to fund the building of Kim Dong primary school in Hau Giang early this year. We are also encouraging STEM learning among children with less privileged backgrounds by  collaborating with non-profit educational organization Teach For Vietnam to build learning hubs in rural areas in the country.
Could you tell us about HP's revenue in PC in 2020? What is your plan for when the market improves after the pandemic is under control?
In 2021, we recorded a worldwide Q2 net revenue of $15.9 billion, up 27.3% from the prior-year period. Specifically, our Personal Systems net revenue was up 27% year on year, while our Printing net revenue was up 28% year on year.
Our strong performance despite the challenges from the pandemic reflects the relevance of our innovation in products that capture the changing needs of our consumers. In particular, over the past year, we have seen a worldwide increase in demand for our products related to working and studying at home, such as PCs, monitors and personal printers.
In 2021, our Q2 net revenue for Consumer products in Personal Systems and Printing recorded an increase of 72% and 77% respectively from last year. In the new working and learning environments, PCs have become an essential productivity tool, and we will continue to innovate and expand our PC portfolio to meet the rise in demand and changing needs of modern workers and learners.
In this challenging time, what has HP done to support individual and business customers?
From working closely with our channel partners (who account for 80% of HP's revenue) and business customers, we have found that the biggest challenge that our business customers, especially SMBs (small and medium businesses), faced during and after COVID-19 is financial pressure, including cash flow problems.
When the company's business is threatened, it is difficult for businesses to think about investing or upgrading their IT infrastructure, even if it is essential, especially considering the ever-increasing threat of cyberattacks. That is why HP has focused on supporting our business customers through programs that help them reduce upfront costs such as product leasing and installment payment schemes. In terms of products, we are developing an ecosystem of devices, tools and resources that work together to enable SMBs to print and work with greater security and mobility.
For the individual consumers, as flexible working is now the norm, we are developing products to meet the requirements of new working environments. This means products that are mobile and flexible, can be used at home, at the office and on-the-go, with being protected against cyber threats. We have also improved our sales services through our channel partners with services such as at-home warranty or HP Next Business Day Exchange to better serve our customers working at home.