inDriver launches real-time-deal ride-hailing services in Ho Chi Minh City
Khanh Minh
Thursday |

01/13/2022 13:03
---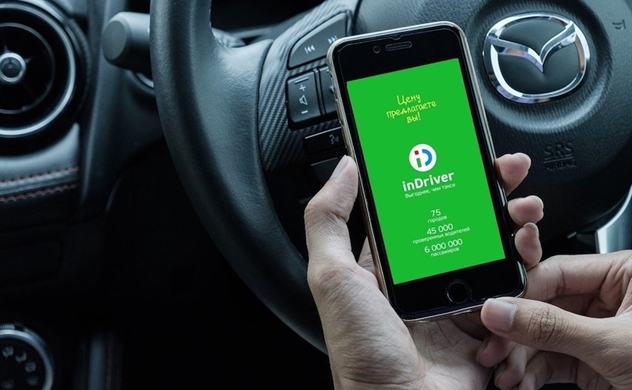 Photo: inDriver
International ride-hailing app inDriver has made its car and motorcycle ride-hailing services available in Ho Chi Minh City.
Following debut in central region, the ride-hailing firm seeks to solidify its position in Vietnam as they continue to provide more accessible, affordable and fair ride-hailing solutions.
Positioned among the top ride-hailing apps in the world, inDriver offers a unique experience where passengers and drivers can independently negotiate the fare of a ride.
The launch of its ride-hailing services in Ho Chi Minh City is a natural next step for the company as it continues to seek stronger footing in the country, said Egor Fedorov, Chief Operating Officer of inDriver.
He said the launch of services in Ho Chi Minh City was an important move, especially at a time when the need for more accessible, affordable and fair mobility solutions has become more crucial than ever.
He believed that the model of ride-hailing service has given greater freedom of choice to users in Vietnam since it started to offer services in the market.
"Today's launch also serves as evidence of our strong commitment to serving the needs of Vietnam's ride-hailing market. As we embark on a new journey into the new year, we will continue to focus on improving our services and enhance users' experience by adding new features and services, while also continuing to explore other opportunities for growth," he added.
inDriver has been steadily growing, despite facing extreme challenges due to the ongoing COVID-19 situation affecting the entire world. The ride-hailing app recorded an impressive milestone last year, where the company completed 1 billion rides worldwide in last June.
Unlike any other ride-hailing apps currently available in Vietnam, inDriver gives the freedom for its users to decide the terms and preferences for their rides. This feature, known as Real-time Deals, allows passengers to first make a fare offer when requesting a ride. Nearby drivers then will receive the ride request and have the option to accept the offer, ignore the request or negotiate for a more favorable fare.
The feature effectively combats algorithms used by other ride-hailing companies which increase ride fares due to peak hours, traffic conditions and request history.
The feature is also unique in the way that drivers are not automatically assigned to passengers. Once passengers receive counter offers from nearby drivers, they can freely choose the driver that suits their preferences - fare, driver's rating, estimated time of arrival or vehicle model.
In order to ensure users' safety, inDriver provides features such as the ability to share GPS location and ride details in real-time from the app with trusted contacts, as well as a dedicated emergency button that will connect users directly with law enforcement agencies in case of an emergency.
Founded in 2012 in Siberia, with the idea to provide more accessible, affordable and flexible transportation solutions.
inDriver has become a fast-growing ride-hailing platform. With the Real-Time Deals model, we are evolving the mobility service, giving back to users what they value the most: freedom of choice.
In 2018, the company started an international expansion that allows our services to position with over 100 million users across 38 countries in more than 500 cities.