Indonesian game developer Anantarupa partners with VTC Intecom to expand into Vietnamese market.
Thanh Truc
Friday |

02/24/2023 10:54
---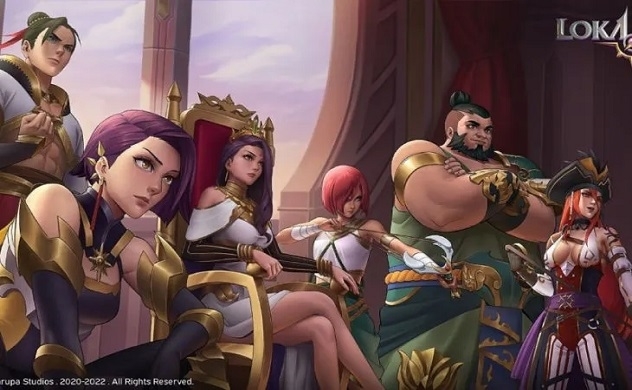 Photo: (ANTARA/HO)
Anantarupa, a leading online game developer in Indonesia, has chosen Vietnam as the first location in their business expansion strategy into the entire region.
On February 22, Anantarupa signed a cooperation agreement with VTC Technology and Digital Content (VTC Intecom) at the Indonesian Embassy in Vietnam for the development of online games in the Vietnamese market. 
Anantarupa is a game development company established in 2011, and after 8 years of providing services for conventional games, Anantarupa has developed their own product, Lokapala, a MOBA (multiplayer online battle arena) game. 
In 2022, Anantarupa received a seed funding of USD 3 million, led by Oriza Greenwillow technology fund from Singapore, which was used to accelerate Lokapala's penetration process into the region.
Ivan Chen, Founder & CEO of Anantarupa, stated that Vietnam is a very promising market for online games with a young population and the highest proportion of game players in Southeast Asia. "In addition, we have many partners and supportive units in Vietnam, which will make it more convenient to access the market," said Ivan Chen.
Vietnam's game market is fast-growing, with a higher growth rate than the world average, according to Mr. Tran Phuong Huy, CEO of VTC Intecom. 
VTC Intecom is a subsidiary of Vietnam Multimedia Corporation (VTC), established in January 2006, and the company's main business is distributing and publishing online entertainment games for mobile devices and computers. 
Through cooperation with Anantarupa, VTC Intecom hopes to open up deeper cooperation opportunities between Vietnamese and Indonesian businesses, as well as between Vietnam and other countries in the region, to explore the potential game market.
Mr. Denny Abdi, the Ambassador of Indonesia to Vietnam, believes that the online gaming industry is highly potential. "The Indonesian government strongly supports the development of the gaming industry, and Southeast Asia is one of the first markets that the Indonesian gaming industry targets," said the ambassador. 
 
Therefore, Indonesia is very interested in cooperating with Vietnam to promote the gaming industry, develop the economy, and connect cultures.
The cooperation between Anantarupa and VTC Intecom is expected to bring benefits to both countries by promoting the gaming industry, developing the economy, and connecting cultures. The game industry is a potential industry with huge revenue, and the partnership between the two companies will help in exploring the untapped potential of the Vietnamese market.
Source: Mekong ASEAN