Human resource, consumer finance - new tastes of Japanese investors
Cong Sang
Sunday |

11/05/2023 14:13
---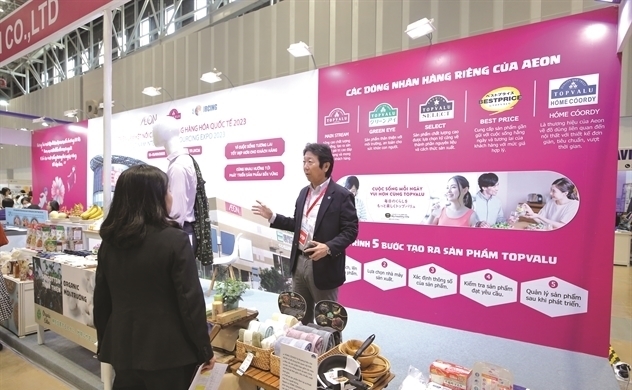 Photo: Quy Hoa
The Japanese actively build new advantages for the next growth phase of the Vietnamese economy through investing in recruitment technology.
At the end of August 2023, the human resources recruitment platform TopCV announced plans to receive a Series B investment from Japanese human resources group Mynavi. Two years earlier, Mynavi invested in TopCV.
In addition to TopCV, this group has also invested in other recruitment platforms such as JobHopin, ITviec, a website specializing in recruiting personnel for the information technology industry, and MindX, an information technology training unit in Vietnam.
From humans...
Japanese companies have shown interest in recruitment and human resource training in Vietnam, with En-Japan acquiring a majority stake in Navigos Group in 2013. 
Recruit Global Incubation Partners (RGIP) also invested in Anphabe, a network of business communities in Vietnam. In 2020, World Mode Holdings made a strategic investment in People Link Vietnam, a human resources provider in fashion, retail, and consumption.
The overall strategy is to build stable human resources in the Vietnamese market to meet increasing demand for expansion.
Investment in Japanese businesses in Vietnam is more diverse than before, with non-manufacturing sectors such as retail, restaurants, education, and human resources being increasingly recognized. Japanese companies are also starting to serve the Vietnamese market with products like electronic devices, motorbikes, and processed foods.
Supply chain congestion during the COVID-19 pandemic led to the Japanese government funding over $2 billion for businesses to move parts of their factories from China to diversify the supply chain. A survey by JETRO showed that 60% of over 600 Japanese enterprises operating in Vietnam plan to expand their business activities within the next year or two.
To meet this need, recruiting and ensuring a workforce is essential, and the Keiretsu culture, which emphasizes "trading has an association, selling has a ward," is crucial. 
Expanding the need for human resources, owning human resource data, and fostering a cohesive work culture will help Japanese businesses prepare for recruitment and training in Vietnam.
... to consumer finance
Financial services firms are highly valued in the Keiretsu ethos for their contributions to growth, funding, and client retention. Money Forward, based in Japan, streamlines invoice processing for SMEs and offers accounting-centric services, including early payment and advance money transfers.
The company was able to list on the Tokyo Stock Exchange in 2017 after raising $43 million. Money Forward has invested in Bizzi in Vietnam since the two businesses have a business concept.
Human resource recruiting portals in Japan assist businesses in finding and training new workers while also connecting them with financial institutions that can provide them with individualized consumer loans to keep them in their employ.
In comparison to other Asian countries, where outstanding loans typically account for between 60 and 70 percent of GDP, Vietnam's consumer credit sector has the opportunity to expand.
With a population of 100 million people, a relatively young average age, and a developing economy, Vietnam's consumer finance sector is ripe for expansion.
Commercial banks typically offer the best rates and terms to customers with consistent income, collateral, or a strong credit history, whereas state-regulated financial institutions that provide short-term loans take advantage of people with incomes between VND4 and VND20 million per month.
In the fierce competition between commercial banks serving clients with reliable sources of income, job search platforms can, to some extent, guarantee this function.
CEO of TopCV, Tran Trung Hieu, has big aspirations for the company's future, including employing technology to improve the hiring and training of employees and expanding the company's financial lending connection services with credit institutions.
Growth in Vietnam's economy is expected to slow to 4.7% in 2023 before picking back up to 5.5% in 2024 and 6% in 2025, according to projections from the World Bank.
Same category news