Cost of a cyberattack in Vietnam climbs to a record high of $2.87 mln
Khanh Minh
Monday |

08/08/2022 13:27
---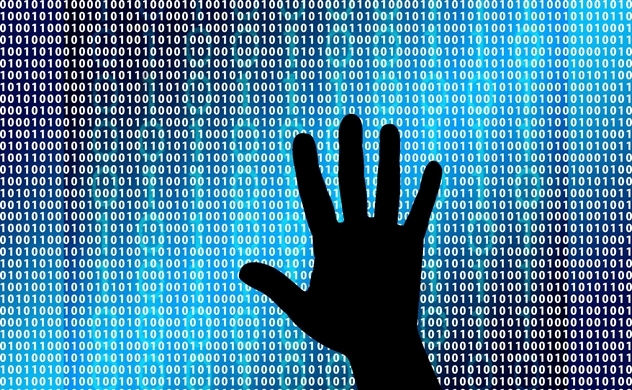 Photo: Pixabay.com
The average cost of a cyberattack has climbed to a record high of $2.87 million in 2022 in six ASEAN countries including Vietnam, according to the latest report commissioned by IBM Security.
This is the latest findings from IBM's annual Cost of a Data Breach report with 550 businesses across 17 countries including Vietnam impacted by data breaches surveyed.
The research finds that Vietnam consumers pay data breach prices amid soaring inflation. Invisible 'cyber tax' is what stands out most in this year's finding - the financial impact of breaches is now extending well beyond the breaches organizations themselves.
The soaring cost not only cut into companies' bottom line but hurt customers. Sixty percent of companies say they've increased prices because of data breaches. 
The report underscores the importance of cyber security to Vietnam's digital transformation roadmap which is a driving force for innovation and the foundation for a modern economy.
Vietnam consumers pay the price as data breach costs reach an all-time high. The country's digital economy revenue reached $53 billion in the first quarter of this year, according to the National Committee on Digital Transformation.
Prior to the COVID-19 pandemic, Vietnam enterprises have been through similar episodes in the past albeit on a smaller scale such as SARS in 2003 and H1N1 in 2009.
Through lessons learned from these past episodes, some companies have devised business continuity measures and continued to refine them over time with regular exercises to familiarize their employees with the response plans.
While these measures may not completely mitigate the effects of COVID-19 when it struck due to its far-reaching implications which may not have been foreseen prior. It is clear that companies that have considered and practiced their responses during "peace-time" would be in a far better position to deal with the business implications of COVID-19.   
The state of readiness of Vietnam enterprises against the effects of a major cyberattack such as ransomware. Companies that have kept up with the rapid developments in the cyber threat landscape and continued to hone their defenses and practice their responses in cyberspace would be far better off in responding to a major cyber attack than another company that does not do that. 
Cyber resilience is the ability to keep operating even if hackers penetrate your defenses. As with COVID-19, having 'vaccination' is key to our response to a major cyberattack. 
In cyberspace, implementing Zero Trust architectures holistically with relevant solutions and processes as well as adopting the 'Assume Breached' mindset is the 'vaccination' enterprises need to safeguard themselves against 'cyber pandemics' such as the proliferation of ransomware that many enterprises need to contend with today" he explained.  "While it may not totally prevent an enterprise from being 'infected' by malware, having such vaccination drastically reduces the probability of an enterprise being fatally affected.
However, malware in cyberspace mutates just like viruses in real life too.  It is, therefore, crucial for enterprises to always review if the efficacy of the 'vaccination' is waning and if 'boosters' i.e. additional counter-measures are needed against the rapidly mutating cyber threats.
In Vietnam, cyber threats such as ransomware attacks are no longer contained in the digital domain. They now spill over into the physical realm, with real-world consequences.
Given Vietnam's digital transformation roadmap which is a driving force for innovation and the foundation for a modern economy, rising cyberattacks have also prompted action from the Government to help enterprises play a bigger and more active role in managing cyber risk.
Same category news