Apple discontinues its last iPod
Bao Trung
Thursday |

05/12/2022 10:26
---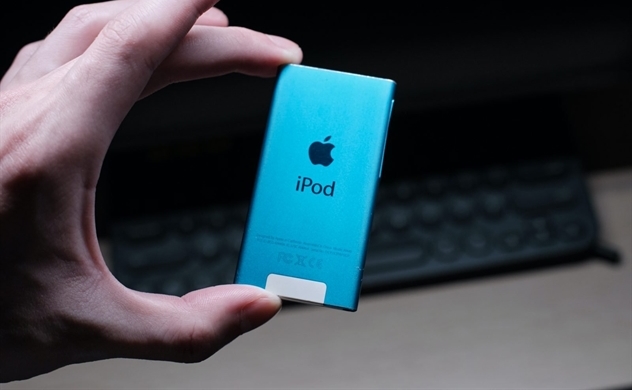 The company's iconic line of MP3 players is dead after 20 years.
Apple just marked the end to one of the most important product lines in its history. The company has discontinued the iPod touch, which will only be available in stores "while supplies last."
The move has been expected for a long time. Apple last updated the iPod touch in 2019, and that was just to provide a faster processor in a design that hadn't fundamentally changed since 2012.  
The iPod hasn't played an important role in Apple's product strategy for a long time, and it was increasingly a niche product aimed at kids and those who didn't want to use their phones for remote controls or workouts. Apple dropped the iPod classic in 2014, and scrapped both the iPod nano and iPod shuffle in 2017.
Even so, it's a sad moment that closes a vital 20-year chapter in Apple's history. The iPod effectively made Apple the general consumer electronics giant it is today. The company introduced the first iPod in October 2001. It quickly dominated the MP3 player market, and iPods represented 40 percent of its revenue by 2006.
Apple not only turned its fortunes around, but became a household name after years of being written off as a dying brand. The iPhone's much-hyped 2007 launch was helped in no small part by the iPod's success. People were looking for the "iPod phone," and the iPhone's media capabilities were arguably its strongest selling point in its early days.
The iPhone helped start the iPod's downfall, of course. Many people only needed one device in their pocket, the smartphone, and iPod sales were in freefall by the early 2010s.
Tony Fadell, one of the developers of the original iPod, mentioned in an interview that the iPod team knew the iPhone could end up overtaking music players. "It became very clear to us that there was a real threat from mobile phones, feature phones. They were starting to add music, MP3 playing, to the cell phones that they were shipping at the time," he said.
Nonetheless, the iPod's legacy remains intact. It's the device that gave Apple a second chance, and laid the groundwork for a modern era where digital media devices are virtually ubiquitous.
Source: Engadget
Same category news