Woman building core value to grow in the world of men
Bich Phuong
Tuesday |

11/10/2020 14:00
---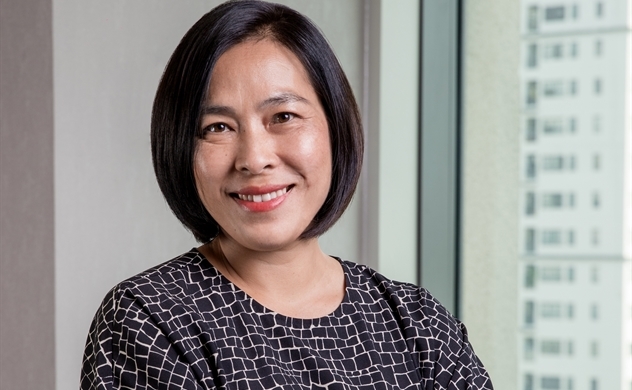 Ms. Tran Huynh – Deputy CEO of BW Industrial Development JSC
Ms. Tran Huynh, Deputy CEO of BW, the largest for-rent industrial developer, said being honest is core values for success in business environment.
Upon returning to her birth country after living many years abroad, Ms. Tran Huynh has been able to contribute to the development of Vietnam's property sector even though it is mainly dominated by male figures. 
Having been through the Asian financial crisis (1998), the global financial crisis (2008) and the crash of Vietnam real estate market (2013-2015), she is renowned as a finance and real estate veteran. 
In less than two years under her management, BW's investment team has successfully acquired 16 new projects in 10 strategic locations, growing the company's nationwide portfolio into 26 projects in 20 locations, and industrial landbank to 518 ha.
Can you tell us about your career development in real estate and what is the most important quality to have in order to work in this industry?
I left Vietnam when I was four. After completing of my college majored in Land Economics,  I worked in the banking sector in Australia which gave me chances to immerse in finance world and opened up various opportunities. I decided to come back to Vietnam to learn about the motherland in 2000s. 
When set my foot on my homeland, I immediately felt an intense bond with this dynamic place and the vibrant energy of Vietnamese people. My first job in Vietnam was assisting expats to find housing with Chesterton Petty Vietnam. I was fortunate to have qualifications in land economics from Australia and was able to utilize the skills I gained overseas to apply to Vietnam's real estate sector.
After Chesterton, I worked at CBRE, JLL and Mapletree Vietnam; all of these experiences had helped to shape my career and expand my appreciation for the development of the country's real estate market. I also enjoy working with Vietnam's large and young talent pool that is eager to learn and improve.
In my opinion, when someone reaches the management level, there are many guiding principles the person must learn and experience to help him or her to be distinguished as a great leader. These principles include how you treat others as well as your professionalism and ethics, which will add value to your customers, your company and its board and investors. If you apply these core values in your career, I believe you can be successful and advance from a junior position to a managerial position.
One of my core values ​​is being honest with myself. I believe self-honesty is vital because when you are honest and ready to look at all your strengths and weaknesses, you learn how to face obstacles head-on and find a way to do it in a positive light so you can pass on the right solution to your team, partners and customers. In addition, you need to act with professionalism so your customers will remember how you treated them. People remember you not only for the deals you were part of, but also for the way you behaved and handled yourself — the personal touch is key.
With 25 years of experience in the real estate market, what factors did BW have to attract your attention?
I was lucky to be an advisor for Warburg Pincus when the PE fund set its very first investments in Vietnam. When this opening was available at BW, Warburg Pincus asked me to join the team to help with BW's investment strategy and growth. I was keen to join the team as I was familiar with our shareholders' goals and vision for the company. I believe that our shareholders complement each other by bringing together the right formula of international expertise and strong financial capability with local networks and experience throughout Vietnam's entire industrial sector. In addition, we are one of the first truly integrated industrial space for rent developers in Vietnam, which makes our company unique.
What is most interesting about your job?
What motivates me most is my team. They work together well to meet our goals despite being from different backgrounds and having different personalities. They are able to get through obstacles together and are like a family, supporting each other when needed.
What I find quite interesting is how we all want to improve as we push each other to think outside the box to find solutions. I feel that we are able to be open and honest because we respect each other, which thus makes our team stronger as a whole.
We can debate and express our opinions on a particular matter to arrive at solutions even when we have differences. It is good to have different opinions to evaluate situations from all angles and then be able to come together and rationalize our differences. We may not succeed every time, but we are able to build a strong team spirit that makes us close and able to learn from our failures. The best part is when we succeed, we can celebrate together as one.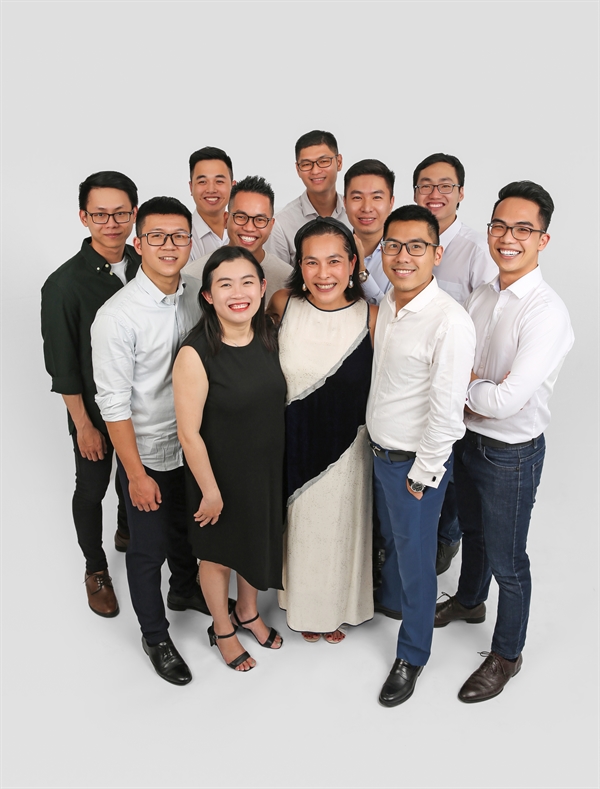 BW's investment team has successfully acquired 16 new projects in 10 strategic locations in less than two years.
How do you attract talent to your team?
I think there are two ways on how to attract and retain talent. Firstly, you can try to create the best team by hiring candidates who fit the job description. On the other hand, you can hire someone who does not fit the exact description but instead has the hunger to develop and learn.  What I find most important to make a talented and successful team is the attitude each member brings to the team. I truly believe that attitude is vital. I know many people who have superb technical and professional skills; however, if they do not have the right character and attitude, then it is very difficult for them to integrate into the team.
Attitude cannot be taught or trained — it is shaped with self-development over time, while other factors such as experience and professional capabilities can be developed. In my team, our core attitude is aligned and everyone has a different skill-set that balances the whole team, thus creating a very dynamic and collaborative environment that helps to achieve the company's goals. These traits are why I think we have one of the best teams in the market.
What have been your biggest challenges and achievements since joining BW?
The biggest challenge is trying to figure out how to be more efficient and effective at reaching our goals in a short timeframe. We are a start-up JV, so I always need to work and align with our other departments, which can be difficult. Nevertheless, we have found a way to work together and continued to refine that process moving forward. However, when a company grows and needs to move to the next level, we need new skills and more team members, so it is vital to be able to adapt as we grow. I believe our biggest challenges are yet to come.
Our greatest achievement is the pace at which the company has grown, which I believe is due to the hard work of everyone at BW.  I look back and think how much growth BW has achieved so far — from 218ha landbank at the end of 2018 to having 518ha today — which is a massive achievement. I am so lucky to be part of this exciting growth chapter for our company.
What distinguishes a Vietnamese female leader in this fiercely competitive field?
Now having lived in Vietnam for more than 20 years, I think I have developed a much deeper understanding of my country's culture. One thing I find very different about the Vietnamese culture is that many women are vital to the success of a business, but they often do not get the recognition that their efforts deserve. 
I know there are so many successful female CEOs and presidents and founders of great local companies, but they still face obstacles to be able to be publicly recognized and promoted — especially in male-dominated fields such as banking, finance and real estate. Part of my success is because I know Vietnamese women who has given me guidance and mentorship. I am grateful to all the women who I have met throughout my career and who have helped me. 
Vietnamese women have inspired me greatly because they understand the difficulties of juggling the right balance between work, family and personal development. I find Vietnamese women to be very hardworking, smart and adaptable to face any challenges that come their way. As such, I am greatly inspired by their perseverance.
Same category news
Hot news of the day