Vietnam's real estate market needs "fuel" to recover
Minh Duc
Monday |

11/06/2023 12:30
---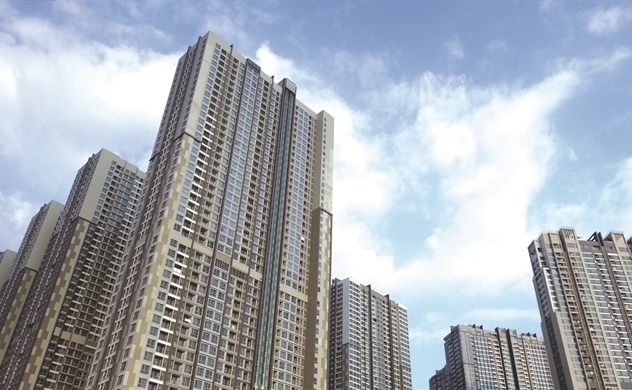 Photo: Quy Hoa
To create a driving force for recovery, it requires clearing the flow of money into the real estate market.
The real estate industry in Vietnam is facing a challenging financial situation due to increased debt repayment pressure and the need for capital. 
Many businesses, including Novaland, Phat Dat, Hai Phat Invest, DIC Corp, Dat Xanh Group, and Dat Xanh Services, have been forced to sell and reduce stock ownership to manage operating cash flow. 
This has led to a congested capital channel for real estate, with over VND 53,700 billion in corporate bonds due in Q4 2023, down 26% from Q3 2022. Real estate remains the largest group, accounting for nearly 44% of the total value.
The value of maturing corporate bonds will continue to decrease sharply in Q1 2023 before increasing again to nearly 114,000 billion VND in Q4 2024. 
Real estate liquidity remains gloomy, increasing cash flow pressure, and some businesses are raising bond mobilization interest rates. In Q3 alone, more than 10 real estate businesses completed individual bond issuances, attracting nearly 31,400 billion VND.
At the peak of the real estate market, bond interest rates of up to 15%/year were normal, as the gross profit of this industry was up to 30-40%. 
However, the wind has changed direction and the real estate market has not shown many clear signs of recovery. This mobilization at high interest rates shows that the thirst for capital has not yet been quenched, but it also creates potential risks for bond issuing businesses.
According to the State Bank, banks are currently the largest bondholders, holding about 34% of the total outstanding corporate bond debt (excluding bank bonds). 
By the end of Q2 2023, outstanding corporate bond debt accounted for 2.3% of the total outstanding credit debt of banks, down from 2.5% at the end of 2022. The real estate industry accounts for half, equivalent to 1.2% of outstanding credit loans of banks.
The Vietnam Bond Market Association (VBMA) reports that 33% of the bond value about to mature from now until the end of the year belongs to the real estate group with more than 29,644 billion VND. 
The State Bank sends out signals to control credit quality in potentially high-risk areas, as data shows that bad debt is increasing beyond the threshold. 
Real estate businesses are receiving a lot of support from Circular 02/2023 of the State Bank, allowing credit institutions to proactively restructure debt repayment terms and maintain the same debt group with the same term.
The Ho Chi Minh City Real Estate Association (HoREA) has sent a dispatch to propose to extend business support regulations in Article 3 of Decree 08 for another year. 
By 2024, the value of corporate bonds maturing will reach 329,500 billion VND, the highest year in the last three years, which is an "impossible" number for the real estate market without creating a sudden surge in liquidity.