Vietnam's real estate inventory surges 38% on legal obstacles, coronavirus
Son Nguyen
Monday |

03/16/2020 14:54
---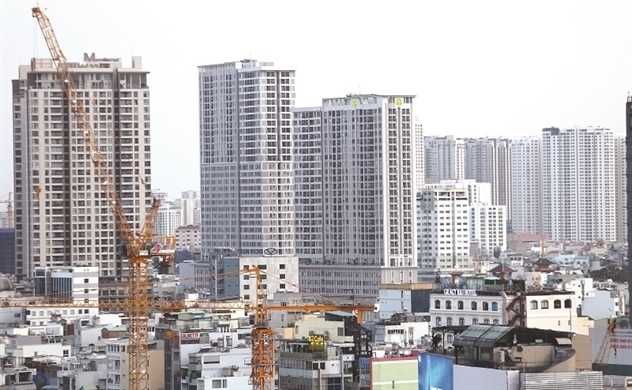 Vietnam's real estate inventory surges 38% on legal obstacles, coronavirus. Photo: Quy Hoa
When the real estate legal challenges have not finished, property developers get a harder hit from coronavirus outbreaks.
It has been unusual. For years, real estate developers have to rush for launching new projects to the market right after a long break of the Lunar New Year Holiday. This year, there has been almost no new project introduced to the market during the first quarter. The coronavirus has become a nightmare to most of sectors, including the real estate.
Total value of  real estate inventories in 2019 has reached VND223,474 billion ($9.6 billion), an increase of 38% against 2018, according to data from the Ho Chi Minh City Real Estate Association, which compiled business result of major listed real estate firms.
The inventory includes enterprises facing legal obstacles and those suspended from trading, resulting in raised costs and possible bankruptcy. Most of real estate firms reported profit growth slow to 11 percent last year from 47 percent in 2018.
Last year, the number of approved apartment projects fell 14 percent from 2018 to 47, according to the association.
Without timely support, many enterprises will have to shut down their businesses, the association warned, adding that real estate investors are looking for localities with more convenient administrative procedures to develop projects, leaving Ho Chi Minh City into a lagging behind situation.  
The Ho Chi Minh City government is seeking ways to help the real estate sector to recover. During a recent meeting with real estate developers, Chairman of the municipal People's Committee Nguyen Thanh Phong said that he would work with departments and agencies to support and solve legal difficulties.
The coronavirus outbreak is leaving a major impact on the world and Vietnam economies, adding to the difficulties of the real estate market. The real estate association proposed to consider the mechanism to support businesses to overcome current difficulties.
Recently, Prime Minister Nguyen Xuan Phuc decided to implement a credit support package worth VND250,000 billion ($10.1 billion), and at the same time launched a financial support package of about VND30,000 billion ($1.3 billion).
The total scale of both support packages is up to VND280,000 billion ($12 billion). Once this relatively abundant capital is accessed, the segments heavily affected by the COVID-19 epidemic will have a chance to stabilize.
The Government also plans to accelerate disbursement of capital for key infrastructure projects, which will bring long-term growth momentum to the real estate market as well as the economy as a whole.
► Three more European tourists confirmed having coronavirus, total rises to 57
► Vietnam's coronavirus infection tally hits 54, a Latvian national tested positive
Same category news
Hot news of the day