Vietnam's real estate developers in race for larger land banks
Xuan Thinh
Tuesday |

10/19/2021 12:02
---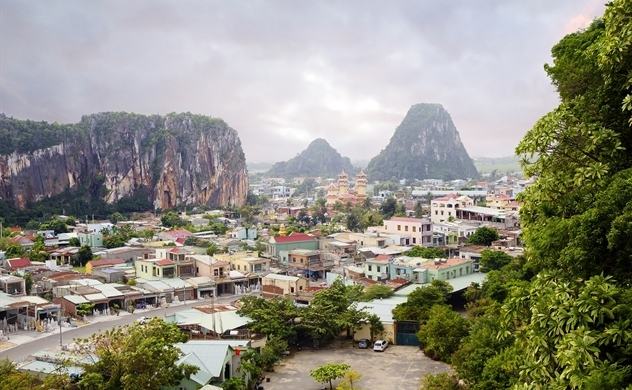 Illustrative photo: Shutterstock
While COVID-19 pandemic posed challenges the economy, real estate developers saw opportunities to expand their land banks by actively acquiring new land for their mid and long-term expansion.
The amount of land transactions in Vietnam increased sharply in 2020 and in the first half of 2021, the transaction amount has reached the whole-year of 2020 level at over 800 hectares, according to a report from JLL.
The leading professional services firm specializing in real estate and investment management commented that a land bank is necessary for real estate developers to remain in business in the long run. Given the context that developable land bank has become increasingly limited over the past few years even before COVID-19. The current race for extending land bank is expected to change the residential market landscape over the next five years, the firm said.   
Land for development in big cities like Ho Chi Minh City and Hanoi is becoming increasingly scarce while the land prices are rising. Considering the trend, many developers have turned to new potential destinations, such as satellite provinces of the cities, regions along the Central Coast of Vietnam, or even the Central Highlands.
Vinhomes, a real estate arm of Vietnam's largest private conglomerate Vingroup is among the biggest players. In early 2021, Vinhomes (VHM), one of the largest real-estate developers in Vietnam, both in terms of units launched and future land banks, announced that the company and their subsidiaries had completed the acquisition of 99% of the shares in Dai An Company with a total value of VND 4,554 billion, according to Vinhomes 2020 Annual Report.
Scale of transactions measured by land area increased remarkably during the 2020 – 1H21 period. Source: JLL Research, RCA Analytics
In Southern region, Nam Long Group, one of the country's most reputed affordable housing developers, announced to have repurchased all shares of the 170-ha project in Dong Nai Province from Keppel Land.
A Japanese developer, Hankyu Hanshin Properties, will join hands with Nam Long to develop this project, with Nam Long having a 65.1% stake and Hankyu Hanshin 34.9%. Named Izumi City, the project will have investments up to VND 18,600 billion (818 million).
Cities along the Central Coast such as Da Nang, Nha Trang, Quy Nhon also emerged as good destinations for land banks. Danh Khoi Group has acquired a riverside tower project in Da Nang from Sun Frontier Investment Ltd. Earlier, this developer had acquired more than 11,000 square metres of land at Con Tan Lap residential area (in Nha Trang) from Song Da Nha Trang JSC.
Other developers like Novaland, Phat Dat, Dat Xanh, DIC Corp in their 2020 annual report declared an ambitious strategy to continue acquiring land banks preparing for the future.
Active acquisition activities will likely change the landscape. While Vinhomes continues to lead the market with a significant share, others like Novaland and Nam Long are likely to climb the top ranking with their expanding portfolios. As most projects are by high-profile developers with a sustainable development strategy, the market can anticipate better quality in the next generation of residential development, JLL said.
Vietnam has a young population mostly residing in metropolitan cities with rapid urbanisation and improving infrastructure. This will define a new trend in residential development with new supply to be located in satellite provinces, away from large city centres, either as a vibrant large-scale integrated project or as a weekend hideaway.