Vietnam Real Estate Credit Soars to $109 Billion in 2022
Thanh Truc
Wednesday |

02/08/2023 15:57
---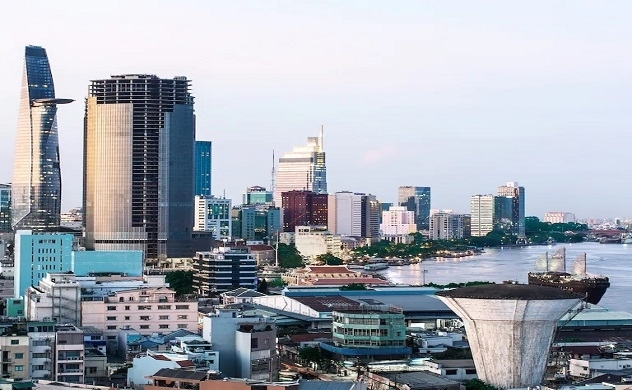 Photo: Internet
Vietnam's real estate sector saw a surge in credit in 2022, with outstanding loans reaching 2.58 million billion VND, equivalent to $109 billion, up 24.27% from the end of 2021.
The State Bank of Vietnam hosted a Real Estate Credit Conference on February 8th, in Hanoi, where the news was announced.
This sector saw the fastest growth, accounting for 21.2% of total outstanding loans to the economy, the highest in the past five years.
Outstanding loans for real estate business increased by 11.5%, while consumer/self-use credit balance increased by 31.1%. Housing needs accounted for 62.19% of outstanding loans, while land use rights accounted for 20.66%.
The State Bank is committed to ensuring safe and effective growth in the real estate sector, controlling credit risk and promoting stability. 
It will continue to operate monetary policy firmly and flexibly, creating favorable conditions for the real estate sector to grow and develop. 
The legal framework on credit and banking activities will also be improved to increase access to credit for people and businesses, including the real estate sector.
Credit institutions will be directed to focus on feasible projects with good sales ability and to minimize operating costs and administrative procedures. 
The State Bank will control credit risk for the high-end real estate segment, which has excess supply, and control credit concentration to ensure operational safety of the bank.
Overall, the State Bank of Vietnam is dedicated to supporting the growth and stability of the real estate sector, contributing to macroeconomic stability and supporting economic growth.
Source: ZingNews