Vietnam expected to seize global trends, forges ahead in supply chain landscape
VNA
Monday |

09/11/2023 10:23
---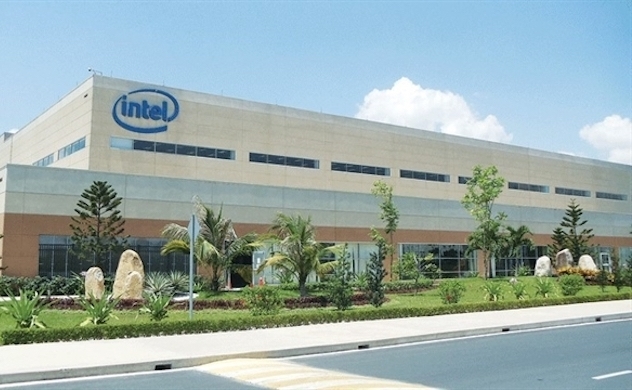 Photo by VNS.
Vietnam stands at a crossroads within the dynamic currents of global trends, with the potential to become a strategic link in the world's global supply chain.
One of the most prominent trends is the relentless march of globalisation. Vietnam's strong integration has provided it with the chance to embed Vietnamese products deep within the global value chain, access foreign technologies at a cheap cost, and tap into the vast reservoirs of cross-border data. These opportunities beckon, waiting to be harnessed.
The second strand is the sweeping transformation of the global economy, characterised by the shift in supply chains, catalysed by events like the COVID-19 pandemic, with multinational giants seeking new shores for their operations. Corporations such as Apple and Intel have begun to relocate factories to Vietnam, drawn by its burgeoning capabilities and stable political environment.
The third trend involves the shift of supply chains away from politically unstable regions, notably prompted by the Russia-Ukraine conflict since 2022. Vietnam, being politically stable, has become an attractive destination, with companies relocating to access the Western European market and a surge in Foreign Direct Investment (FDI) into Southeast Asia.
As these threads converge, Vietnam emerges as a protagonist in the saga of global supply chains. Its geopolitical position in the Asia-Pacific region and the world is pivotal. The East Sea, with its strategic maritime routes, serves as a vital artery for global trade and international transport, ensuring the seamless flow of commerce. Political stability, bolstered by a youthful workforce and improving infrastructure, beckons manufacturers, investors, and global procurement titans from around the world.
Yet, along with opportunities, Vietnam is facing many challenges. Competition among Vietnamese products in the local market is fierce. Businesses face the pressure to improve productivity and quality. Institutions and workers need to adapt and come up with new ideas, and there's a need for big investments in things like roads and power to handle the changing supply chain.
Sharing at the seminar on opportunities and challenges for Vietnam to be a strategic location in the global supply chain on Tuesday, Nguyen Thang Vuong, head of the Department of European and American Markets under the Ministry of Industry and Trade emphasised the resonance of the global supply chain shift.
For example, Apple has relocated 11 factories producing audio-visual equipment to Vietnamese shores. Intel, too, has expanded its chip-testing empire in HCM City and Denmark's Lego Group enters the fray with a billion-dollar investment in Bình Dương Province, a testament to Vietnam's allure.
Corporate titans like Boeing, Google and Walmart have also expressed their intent to spread their wings across Vietnam's business landscape. Samsung, in a move that echoes through the global tech industry, relocates its entire phone production line to Vietnam and India, with 60 per cent of Samsung's global smartphone sales now hail from Vietnam.
The relocation of factories to Vietnam, laden with opportunities, also carries the weight of challenges.
According to Do Thi Thuy Huong, deputy chairwoman of the Vietnam Association for Supporting Industries (VASI), emphasised the imperative of robust government policies and support mechanisms for local businesses. They must be equipped to embrace technology, outshine competition and retain their share of the domestic market. Moreover, the technology that enters Vietnam's shores must be environmentally friendly and conducive to nurturing local suppliers, all within a specified timeframe.
Ngo Khai Hoan, deputy director of the Department of Industry, added a note of caution. Many Vietnamese businesses, while participating in the supply chain, hover at the intermediate stage with limited added value. The raw materials needed for industries like manufacturing, processing, textiles and footwear often arrive from foreign shores. With labour costs rising, Vietnam risks losing its once-advantageous position in cheap labour to countries like India, the Philippine, and Cambodia.
Foreign investors now cast a discerning eye on Vietnam's domestic supporting industry capacity, Hoan said and emphasised to welcome this influx, the Department of Industry gears up for policy formulation and capacity-building endeavours. These initiatives encompass training and support for local enterprises, along with fostering connections between domestic businesses and global giants like Samsung and Toyota.
"Decree 111/2015/ND-CP issued in 2015, crafted to nurture supporting industries, may need revisions to further empower domestic businesses. The Ministry of Industry and Trade envisions a landscape where these enterprises stride confidently, enjoy enhanced incentives and sharpen their competitive edge against foreign rivals," Hoan said.
Source: VNS