SJM Holdings rejects rumor of planning $6 billion casino in Vietnam province
Van Dat
Tuesday |

06/22/2021 15:56
---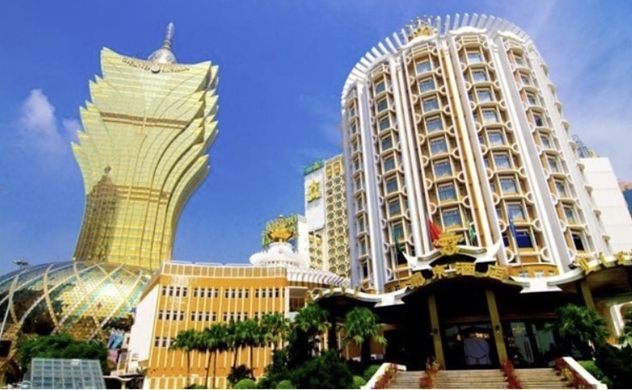 Photo: SJM Holdings
Macau-headquartered casino giant SJM Holdings has rejected rumor saying it is seeking approval to develop a $6 billion resort and casino complex in Quy Nhon city, Binh Dinh province.
The casino operator is not involved in any casino project with a local real estate firm in Binh Dinh province and it pledges to take all legal measures to prevent any further misuse of its name, it said in a statement.
According to Jonathan Pyne, Chief Legal Counsel at SJM Holdings, the rumor posted on some local news website are a complete fabrication. The letter with SJM Holdings' letterhead signed by the firm's chairman to Vietnam Government about the project was fabricated.
"SJM Holdings' only casino operations are in Macau. We confirm emphatically that we are not involved in any casino project in Vietnam's Binh Dinh province," stated Jonathan Pyne.
SJM Holdings legal representative said the corporation reserve legal rights to require media to cease and desist writing any article which implies that the casino is involved in any venture in Vietnam or falsely purports to represent the company, its directors or any actions of SJM Holdings Limited or its subsidiaries.
Earlier, some local news website reported that Binh Dinh People's Committee is proposing the Government to assign relevant ministries and authorities to support SJM Holdings to develop the resort and casino complex project in Quy Nhon city.
In a document submitted to the prime minister, Binh Dinh People's Committee said that in July 2020, SJM Holdings sent a letter expressing intentions to develop a resort, financial, and commercial complex in collaboration with a casino.
"Regarding the information media about SJM Holdings Limited's desire to invest in MerryLand project in Quy Nhon city, Hung Thinh Group has not had contact, direct meeting and signed any agreement with SJM Holdings Limited," Mr. Truong Van Viet, Vice Chairman of Hung Thinh Group said.
Several foreign corporations have reached Hung Thinh Group for the MerryLand project in Quy Nhon City and it reserves the investment cooperation opportunities to all investors, Viet said in a statement.  
Due to the COVID-19 pandemic, only foreign partners with offices in Vietnam can reach the group for the cooperation. Other major partners have to wait for the opening of air routes so they can directly visit and negotiate for the cooperation, he added.
According to the report, Binh Dinh People's Committee introduced SJM Holdings to Hung Thinh Group, the investor of Hai Giang Merry Land Quy Nhon project for co-operation. Hai Giang Merry Land Quy Nhon covers an area of 656 hectares and has a total investment capital of VND3.42 trillion ($148.7 million).
* Adding comments from Hung Thinh Group's vice chairman